5 Time-Saving Ways to Live a Healthy Lifestyle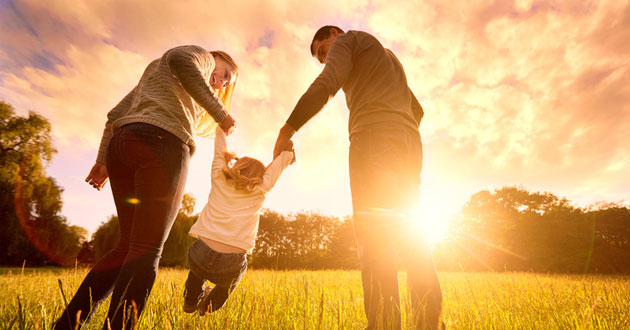 With busy schedules and never-ending to-do lists, it can seem like living a healthy lifestyle is out of reach. But, prioritizing nutrition doesn't have to be a chore. Here are five quick tips to help you and your family eat well, even when it feels like time is not on your side.
1. Meal Prep in Advance
Prepping for the week ahead on Sundays can make a huge difference in what you eat throughout the week. Pre-chop veggies, cook grains or grill proteins for the week to have as an arsenal of ingredients that can be quickly combined to create easy lunches and dinners with fresh flavors.
2. Choose Portable Snacks
Keep portable snacks on hand that are easy to throw in a purse, lunch bag or bring to the gym. Nuts and granola are nutritious and easy to pack. Whole fruits like apples and bananas, or portable yogurts and cheese snacks are also great options.
3. Reach For the Freezer
Think eating frozen means you can't eat well? Think again. Frozen foods are not only convenient; they can provide portion control while also tasting great. At mealtime, grab an entrée like the new Lean Cuisine Chicken Tikka Masala, which has 18 grams of protein, vegetables and no artificial preservatives. Or, if you're in a pinch for a side dish, grab some frozen vegetables for a quick and delicious dose of vitamins and fiber.
4. Breakfast in Large Batches
Oatmeal is a great make-ahead breakfast because it can be prepared in a big batch in a hurry and then portioned to grab and go throughout the week. If you're willing to spend a bit more time prepping, large batches of breakfast sandwiches can be made ahead and frozen.
5. Use Online Tools to Organize
Does the stress of figuring out what to make for dinner lead you to order pizza? Use an online platform to organize recipes that interest you so they're always at your disposal. That way, you're just a few clicks away from inspiration.
Mindful eating doesn't have to be a time-intensive, unreachable task. For quick mealtime ideas and more information on Lean Cuisine options, including high-protein and gluten-free dishes, visit LeanCuisine.com.
(Family Features)
Content courtesy of Lean Cuisine.
Thinkstock photo.