Piercing the darkness | Christian comedian overcomes depression, grief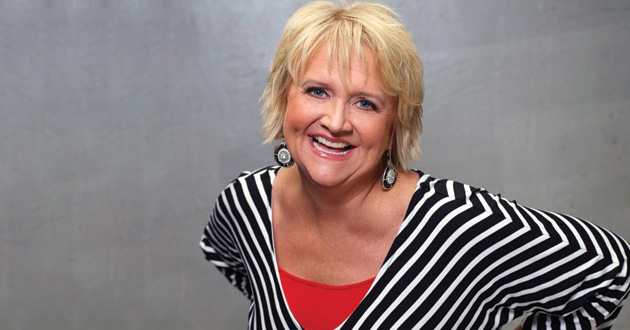 Chonda Pierce thrives under the bright stage lights. Her clean comedy, tempered with authentic insights on Christian life, resonates with audiences eager for a little comic relief of their own. But more than a decade into her career, Pierce was blindsided by an inner darkness that not even her faith, mega-watt stage lights—or laughter—could cure.
"I got so depressed I didn't want to leave the house," Pierce said in a telephone interview from her Nashville home. "I didn't want to leave my bed. I really got to that level where you think, 'OK, I've done all I can do here, I need to just die.' Of course, when you are the breadwinner for about 20 people and you say that, they are going to get you help real quick."
Pierce then erupts into laughter so strong and deep that if you listen carefully you can practically hear hints of her South Carolina accent. Settling down, Pierce goes on to offer the punch line, this one deeply serious.
"It was one of the most traumatic things of my life and yet it was the greatest thing that ever happened," Pierce said. "I learned so much. It became like a new story."
Though sarcasm and humor came naturally to Pierce, comedy was not on her radar. But while winding down her theater arts degree at Austin Peay State University, she took a job imitating Minnie Pearl at Opryland. She performed five times a day, six days a week with a goal of showing people how God had redeemed her own life.
"I didn't really know that I wanted to be a comedian, but I wanted to tell a story," she said. "I had enough education behind me to know this is kind of a hard story. You shouldn't just dive right into it; let me start softening the blow with some funny stories. And before long the funny stories grew and grew and all of a sudden someone starts calling you a comedian."
While comedy has proven to be a successful outlet for many performers, there has also been wide-ranging documentation of many comedians dealing with depression and addictions—Johnny Carson, Woody Allen, Rodney Dangerfield, John Belushi, Chris Farley, to name a few. Just last year Robin Williams took his own life.
"Anything can be used for good or evil," Pierce said. "I think sometimes people hide away in comedy."
Through her treatment and therapy at Vanderbilt Psychiatric Hospital and a Christian-based center in Scottsdale, Arizona, Pierce learned to cope with a dysfunctional childhood that included a manic depressive father.
"I can see where healing has come," she said. "I can watch old videos of mine and I can see where the steps toward healing and recovery and redemption started interjecting, and now I think I'm the funniest I've ever been in my life because I am so much more relaxed than I've ever been in my life. And that is such a sweet kind of healing."
Significant loss
The treatment plan for Pierce spanned 18 months and included processing the sorrow of losing her two sisters in fairly quick succession.
When Pierce was 16, her older sister, Charlotta, 20, was killed in a head-on crash while heading home from work. Less than two years later, Pierce's younger sister, Cheralyn, 15, was diagnosed with leukemia. She died 21 days later.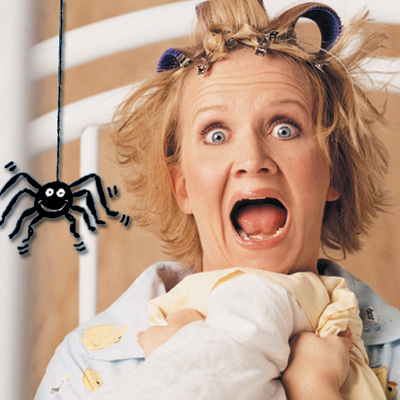 By the time Cheralyn was diagnosed as terminal, their pastor father quit his pulpit and left his wife. In that same time frame her older brother, David, got married and left the family home. Practically within a breath, Pierce was alone with her mother. The family of six—once the heart of their holiness church—dissolved.
It wasn't long before Pierce began overhearing whispers and rumors about her family.
"As a teenager that was painful," she said. "That was as painful as the death of my sisters. The most painful part was feeling like you carry the scarlet letter a little bit for your family's sake."
The trauma of Pierce's childhood, steeped in the abuse that came from the manic—and secretive—mood swings of her father, warped her image of God.
"Trying to figure out the difference between a heavenly father and an earthly father is quite the journey, especially when your father is a pastor," she said. "Most of us look at our pastors in that way. He takes on that first insight of what God is like, the fatherhood of God. So when that is broken its hard to figure out who God is when He says 'I'm your heavenly father.' … It truly muddies the water of getting to know who God is."
But the very characteristics of God, those infinite traits that distance Him from humankind, are what rescued Pierce.
"Sometimes when I look back I think the greatest gift and miracle of my life is how the Lord revealed himself to me in tender ways so that I could feel that fatherhood of God and feel fatherhood again." She said. "That's such a sweet gift."
More grief
The depression treatment Pierce received proved invaluable a year ago when she suddenly lost her husband David to a stroke. The couple had been married 31 years.
"You know, I've been through some stuff, but this is the hardest," she said.
"We struggled there toward the end of his life. He had his own struggles he was working through and you think, 'We are going to live happily ever after any time now,' but when the happily ever after is taken away from you—oh, my goodness!" A deep sigh punctuates her words.
After David's death, Pierce canceled as many shows as possible as she grieved for the man she loved since she was a teen. About six months ago she resumed a somewhat regular tour schedule, even as the sorrow ebbs and flows.
"Grief is so individualized for each person's circumstances, it's something that no one can help you do," she said. "There's no going around it. There's no shortcut through it.
"Grief is… You just have to do the time. It's like a prison sentence," another spontaneous laugh emerges. "There's no parole. You don't get off for good behavior. Some days I do really well and then some days (I) just fall apart."
Even through the grief, Pierce said she's immensely cognizant of the need to mourn well, and, like it was with depression, comedy has been her salve.
"People watch your life more on how you handle your life in trauma than they do when you are handing life in a successful time," she said.
"I'm back enjoying it now. I hear the laughter now and I feel the laughter. So it's much more enjoyable. There was a time when the story was so tender. I could hardly say his name without falling apart."
One of her comforts has come from the scriptural mandate to take care of widows and orphans.
"He knew there would be such pain in their heart that it would take the entire body of Christ to take care of them," she said. "I get choked up thinking, 'Wow, centuries ago He knew that it was going to be so difficult. He knew I was going to be in that club.' That blesses me so much that this God of the universe called out two whole sectors of people that we are to watch out for. That's powerful."
While the Pierces' happily-ever-after was interrupted in this life, the comedian is hoping that one day she will get another 'happily-ever-after' with her estranged daughter.
"It's been the toughest and greatest mystery," she said. "I don't talk about it much because I don't want to do a thing that would hinder the hopes of reconciliation."
A sounding board
In the meantime, Pierce works to keep her depression at bay by taking care of her spiritual, physical and mental needs, while taking her audiences along for the ride. That often means opening her shows with material that pierces the sides and then working her way to more serious matters, frequently admitting her own struggles.
"I have just learned, maybe I'm wrong, but authenticity always wins out. Just be honest," she said. "If I'm having a good day, a bad day, if my faith is strong, if I'm struggling, I have told my audience the truth, and every time I have seen God work amazing in the room where I just chose authenticity rather than to mask what was going on deep inside.
"He knows what to do with that better than anything. He can't do a whole lot with your fakin,' He can't do a whole lot with your whinin', but when you speak truth He can set people free with that."
In the end, she said her goal is for her own headstone to say, "There was an elephant in the room and she talked about it."
"If I lived my life on that emotion of who He is and why He's allowed things to happen the way they've happened, what a fragile relationship we would have. So I can't do that. I have to base my relationship with Him on who He is, and I choose to believe He is the Creator. He is the God of the universe. He is the Alpha. He is the Omega. Therefore the things that have happened from my birth until I see Him again, it's just what life has unfolded.
"I have chosen to not live by emotion. Sometimes it's just a choice."
— by Lori Arnold
---
Spreading the word
A highly sought after Christian comedian, Pierce has had seven DVDs certified RIAA Gold (sales exceeding 50,000) and four certified Platinum (for sales of more than 100,000 units). In addition, Pierce ranks among Pollstar's top-selling live performers and has been certified as the "Top-Selling Female Comedian," in both secular and Christian markets, by the Recording Industry Association of America.
Audio CDs
Yes… & Amen 1999
Be Afraid… Be Very Afraid 2002
Have I Got a Story for You 2003
Having a Girls' Nite Out 2004
A Piece of My Mind 2006
Stayin' Alive… Laughing! 2007
Two Sides to Every Story: The Songs of Chonda Pierce 2008
This Ain't Prettyville 2010
Did I Say That Out Loud? 2010
I'm Kind of a Big Deal 2011
Girl Talk 2013
Compilations
Combo Platter 2005
Thou Shalt Laugh – A Box Full of Laughs 2012
Best Bits … and More 2015
Books
At least six of her books are best-sellers. She also co-wrote four children's books with her late husband, David.
Second Row Piano Side 1996
It's Always Darkest Before the Fun Comes Up 1998
Chonda Pierce on Her Soapbox 1999
I Can See Myself in His Eyeballs 2001
Roadkill on the Highway to Heaven 2006
Ready to Win Over Depression (With Thelma Wells) 2010
Laugh Lines: Lessons About Holding On and Letting Go 2013
Laughing in the Dark: A Comedian's Journey through Depression 2015
Movie appearances
Your Love Never Fails (2011)
12 Wishes of Christmas (2011)
TV appearances
Co-host "Aspiring Women," Total Living Network.
The Dog Who Saved Halloween TV movie (2011)
The View 2010
Huckabee 2013
Life Today with James Robison 2009
Awards and honors
Five Emmy nominations
Comedian of the Year, Christian Music Hall of Fame Visionary Award