You are a special creation of God!
You need to know God loves you and wants a personal relationship with YOU.
"For you created my inmost being; you knit me together in my mother's womb. I praise you because I am fearfully and wonderfully made; your works are wonderful, I know that full well." (Psalm 139:13-14)
"For God so loved the world that he gave his one and only Son, that whoever believes in him shall not perish but have eternal life." (John 3:16)
Sin separates us
But although God created us, sin separates us from Him. You need to understand your sin keeps you from having a personal relationship with God.
"For all have sinned, and come short of the glory of God." (Romans 3:23)
"There is no one righteous, not even one; there is no one who understands, no one who seeks God. All have turned away, they have together become worthless; there is no one who does good, not even one." (Romans 3:10-12)
We may not be more sinful than our neighbor, or we may be far worse than anyone we know, it does not matter. Either way, we are guilty before God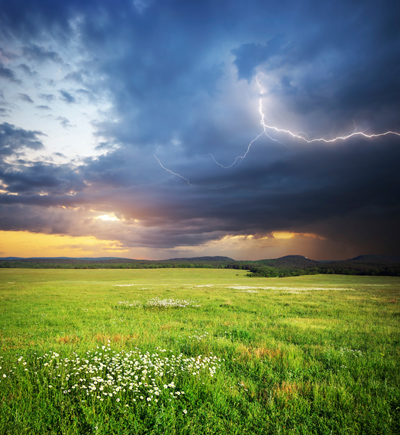 The Wages of sin is death
This is not simply physical death—but spiritual death. Death is our fair payment for our rebellion against God. It is the punishment that we deserve.
"For the wages of sin is death, but the gift of God is eternal life in Christ Jesus our Lord. " (Romans 6:23)
Christ died for you
Jesus, came to earth and lived a perfect sinless life. He was crucified even though He was completely innocent. He received the punishment that we deserved. He was the perfect sacrifice, He was put into our place and took on Himself the sentence of death that should have been ours.
"But God demonstrates his own love for us in this: While we were still sinners, Christ died for us." (Romans 5:8)
"For Christ died for sins once for all, the righteous for the unrighteous, to bring you to God." (1 Peter 3:18)
Jesus did not, however, remain dead. After three days, He rose from the grave and later ascended into heaven. He will return for all those who are trusting in Him as their Savior.
"I am the resurrection and the life. He who believes in me will live, even though he dies" (John 11:25)
You can be saved by faith
You need to understand you must personally trust Jesus Christ to be your Savior. You need to admit that you are a sinner, genuinely desire to turn your back on that sin, and ask Him to forgive you. If you do this, He promises to forgive you.
"Yet to all who received him, to those who believed in his name, he gave the right to become children of God." (John 1:12)
Ask Jesus in
If you want to begin a personal relationship with Jesus, you can say a prayer something like this:
"Dear God, I know that I am a sinner and that the wages of sin is death. Thank you for sending Jesus to die in my place and rise again to be my living Savior. Forgive me from my sin. I trust in You because You are the only one who can save me. Come into my life, take away my sin, and help me to live a life that is pleasing to You. Thank you for your gift of eternal life. In Jesus' name, Amen."
Get connected
It is important for you to start to grow in your relationship with Jesus.
Take time to get involved in a local church—where you can grow in your knowledge of the Bible and enjoy the friendship and support of other Christians.
"And let us consider how we may spur one another on toward love and good deeds. Let us not give up meeting together, as some are in the habit of doing, but let us encourage one another. . . " (Hebrews 10:24-25)
Resource links to help you to grow in your relationship with Jesus
• Get to Know Jesus — Luis Palau
• Billy Graham — Steps to Peace

• Harvest Ministries : How to know God

• Need Him