Clarence Thomas tells his story in a new documentary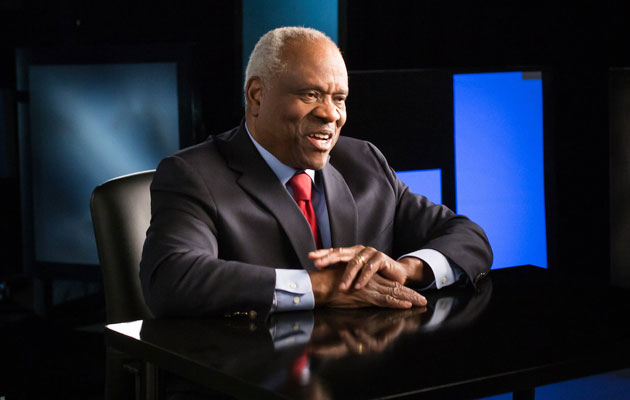 Known for his silence during oral argument, Justice Clarence Thomas speaks out at length for the first time in groundbreaking new documentary. In his own words he discusses the contentious confirmation hearings, his legal philosophy, his impoverished upbringing and his wife, offering viewers an inside look of his life.
Manifold Productions, Inc., creator of 15 award-winning films over 30 years, is releasing the faith trailer for the new documentary, Created Equal: Clarence Thomas in His Own Words, which is coming to theaters nationwide as part of a platform theatrical release starting January 31. With unprecedented access, producer/director Michael Pack interviewed Justice Thomas and his wife, Virginia, for over 30 hours–the longest interview any Supreme Court Justice has ever given.
"Justice Thomas' gripping personal story is largely unknown, and his roots as a man of deep faith and religious conviction have never been detailed as extensively as they are in this film. As a teenager, Clarence Thomas entered seminary, intending to become a priest. How that experience changed his life, and how his career changed course is a story that is so compelling and surprising, we believe audiences will absolutely want to take their families to experience 'Created Equal: Clarence Thomas in His Own Words'," said Michael Pack, Director and Producer of Created Equal. "This is a rare story about standing firm on what you believe no matter what the cost, an example of conviction and courage."