Achieving meaningless #purpose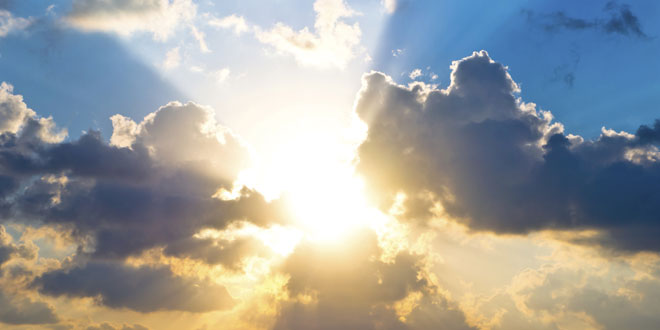 "To everything there is a season, and a time to every purpose under the heaven."  Ecclesiastes 3:1 (KJV)
""I am so busy these days" is a phrase I hear—and use–a lot lately. Life is full. I am a husband, father, pastor and educator.
I used to find a tremendous amount of satisfaction in personal achievements and the more I added to my resume, the more significant I felt. After all, we all have a need to contribute and make a difference. Right?
But somehow in the process of working toward making a consequential difference, the achievements become burdensome and our original intent gets lost. "Doing" trumps "meaning" as we substitute achievements for purpose.
I recently turned 50 and had a revelation about the seasons and times of my past and my perspective on purpose. Life is not determined by a calendar, routines or accomplishments!
My children were growing up, my marriage was functional, the church I pastor was functional; in fact, every circumstance that I was leading or involved in was functional—and that's it. I was missing out on truly watching my children grow. My wife became a product to take care of the kids and our home. The congregation I pastor was just a group of people called a church. Authentic relationships were missing and I was oblivious. Why? I was trying to keep anxiousness at bay by making sure I didn't drop one single ball that I was juggling.
Exhaustion proved to be the best thing for me as it brought me to a place of "I just can't keep all this stuff (achievements) going." I felt that life was going to crash, everything I had worked so hard to achieve was going to give up the ghost. I turned to alcohol to resolve my denial. Sounds horrible, I know, and even sharing this weirds me out. But I learned valuable life lessons during this season.
People matter most.
Through God's amazing grace He opened my eyes to the vanity of my own worthless pursuits and my heart shifted back to my wife and family. Through this season of repentance and change I was genuinely loved and accepted—with respectful accountability—by my church family, by my friends, and mostly by my family.
King Solomon became a significant mentor. In Ecclesiastes Solomon describes how he spent his time pursuing meaning. The Ecclesiastical Teacher described his pursuit for meaning and life in extensive building projects and worthy social causes. He tried to find satisfaction and purpose in women. He even tried rabble-rousing as an alcoholic partier. He described his acquisition and wealth. He even declared in 2:19, "Anything I wanted, I would take. I denied myself no pleasure."
Wow! Here's a man living the dream! But then when you read Ecclesiastes 2: 22-23 Solomon is forced to ask himself a difficult question: "So what do people get in this life for all their hard work and anxiety? Their days of labor are filled with pain and grief; even at night their minds cannot rest. It is all meaningless."
Solomon experienced the pursuit of meaning through an array of life choices throughout seasons of his life. I'm sure that some of those experiences were brought about by his own choices, perhaps based on how he felt or what he deemed was best based on the logical sequence of presenting events. He, no doubt, made decisions based on his own desired outcomes without taking into consideration those he was leading—the nation of Israel. Others were likely brought on by unforeseeable circumstances.
Nonetheless he came to the conclusion that all of his attempts to find purpose in pursuing achievements brought anxiety. He learned that ultimately God was in control of seasons, time, matter and energy and that God alone determines life. Solomon teaches us that God holds the fragility of life together and He alone judges the intent of man's achievements. Hopefully our achievements, our works, display God's grace to others. Relationships matter most.
During this season of my life I am practicing purpose. I encourage you to practice purpose in your life by…
Spending meaningful time with people daily. (Put the cell phone away.)
Learning to love what you do not for you but for others.
Loving your family, even with all the quirks.
Working hard, but setting achievement boundaries.
Getting plugged into a local community of faith (be authentic).
Most importantly loving—and judiciously serving—God every day.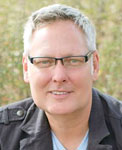 — by Mark Miller
Miller is the pastor of Narratives Church in El Cajon. He is an adjunct professor at Horizon University and a doctoral candidate in Organic Organizational Leadership at Bethel Seminary. He has a heart for training young people into a lifestyle of intentional servanthood.