Christian Schools and Resources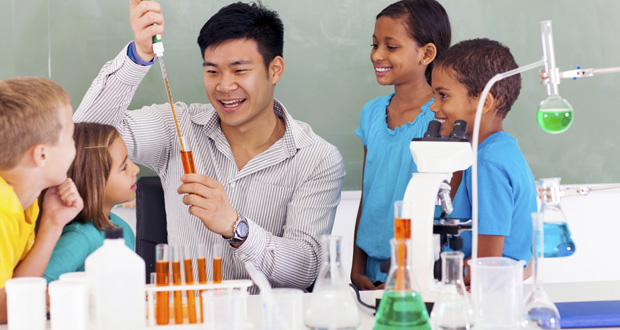 San Diego County Christian Preschools – High Schools
■ Calvary Christian Academy
1771 E. Palomar St.
Chula Vista, CA 91913
(619) 591-2260
www.ccaknights.com
Calvary Christian Academy is a special place. In all we do, we aim for a Classic Excellence, as seen in our Honors and AP courses, ethics and manners lessons and curriculum focused on sound biblical teaching.  Our mission to teach  "Simply Jesus, Superior Academics and Servant Leadership" is evident from Preschool through 12th grade. Visit our website for more information.
---
■ Calvin Christian School
2000 N. Broadway
Escondido, CA 92026
(760) 489-6430
www.calvinchristianescondido.org
Calvin Christian School (preschool – 12th grade)  in Escondido connects faith and learning for its students, preschool through high school, teaching the whole child from a biblical worldview and preparing each for a life of Christ-centered service. Calvin has been a leading education choice for Christian families residing in North San Diego County since 1961.
---
■ Christian Family Schools
P.O. Box 460416
Escondido, CA 92046
(760) 752-8111
www.cfssd.org
Christian Family Schools of San Diego promotes private Christian homeschooling and oversees local support groups  throughout SD County. CFS organizes events and activities available to members and non-members including our annual Homeschool Convention, Expo, featuring popular speakers and a large exhibit hall to assist in homeschooling curriculum needs. CFS encourages communication among private home education leaders through leadership meetings and training.
---
■ Christian Unified Schools
2100 Greenfield Dr.
El Cajon, CA 92021
(619) 201-8888
www.christianunified.com
Christian Unified Schools has been offering a quality Christian education to families for more than four decades. With close to 1000 students on two campuses, CUSSD provides a first class learning experience marked by academic excellence, a wide range of extra-curricular activities, and an ongoing, Bible-based commitment to traditional family values. All Christian Unified Schools are accredited by ACSI and WASC.
---
■ City Tree Christian School
320 Date St.
San Diego, CA 92101
(619) 232-3794
www.citytree.org
City Tree Christian School, established in 1976, serves preschool school students (ages 2-5) through 8th grade. We are an outreach ministry of First Presbyterian Church in downtown San Diego. Our caring community of parents, students, and educators is committed to integrating academic excellence with the teachings of Jesus Christ as found in the Bible. WASC accredited, ACSI member school.
---
■ Faith Community Christian School
2285 Murray Ridge Road
San Diego, CA 92123
(858) 565-4808
www.faithsandiego.org
Faith Community Christian School is in its 35th year of achieving academic excellence as we partner with our families to provide a private Christian elementary school education. Our test scores, small class size and faith-based environment attest to this. We are jointly accredited by Association of Christian Schools International (ACSI) and Western Association of Schools and Colleges (WASC).
---
■ Foothills Christian High School
2321 Dryden Rd.
El Cajon, CA 92020
(619) 303-8035
www.foothillsschool.net
Foothills Christian High School is a Christ-centered and Christ-honoring ministry of Foothills Christian Church, which is located in El Cajon. All of the undertakings, from academics to athletics to Chapel, are designed to fully develop the spiritual formation in each of our students. In this manner, we are promoting the richest of Christ-centered and Christ-honoring experiences possible for our students.
---
■ Grace Christian Home Schools
3656 Ruffin Road
San Diego, CA 92123
(858) 541-0373
www.gracechristianschools.com
Grace Christian Schools has been providing an independent study program for homeschoolers and independent study students since 1975.  The school provides: accountability (to demonstrate compliance with the law), counsel on curriculum and administration, maintenance of cumulative files, support and encouragement, cap-and-gown graduation ceremonies, transcripts, sports programs, science labs. Grace Christian will train both parents and students how to use homeschool curricula.
---
■ Heartland Christian Homeschool Center
3327 Kenora Drive
Spring Valley, CA  91977
(619) 461-7220
www.heartland-christian.com
Heartland Christian offers the best of both… School and Home Study… an affordable alternative educational program where students attend school part time and are home schooled on the alternate days. Pre-Kindergarten to High School.
---
■ Horizon Christian Academy
5331 Mt. Alifan Drive
San Diego, CA 92111
(858) 244-0333
www.horizonchristianacademy.org
Horizon Christian Academy (Preschool – 12th grade) is dedicated to serving families who desire a Christ-centered education. Our vision is to win and disciple students in Christ in preparation to send them into the world. Our distinctives include championship athletics, AP and honors classes, outstanding visual and performing arts, international program, power learning program, homeschooling program and more. Apply today!
---
■ Horizon Prep
6233 El Apajo Rd.
Rancho Santa Fe, CA 92075
(858) 756-5599
www.horizonprep.org
Horizon Prep (preschool – 8th grade) in Rancho Santa Fe prepares mind, body, soul and strength with Christ-centered, Classically Based, Academic Excellence. With standardized test scores in the top 3% nationwide, Horizon Prep students receive instruction in core subjects, as well as Latin, Spanish, Bible, art, music, Library, Technology and Physical Education. WASC and ACSI Accredited.
---
■ Ocean View Christian Academy
2460 Palm Avenue
San Diego, CA 92154
(619) 424-7875
www.ovcapatriots.com
The power of an Ocean View Christian Academy education… A Christ-centered education: Building strong student leaders with a biblical worldview. A high academic standard: Dually accredited, exceptional college preparatory education. A positive social environment: Building Christ-like character and reaching others through healthy relationships. A healthy physical foundation: Teaching principles of healthy living from academics to athletics.
---
■ Santa Fe Christian Schools
838 Academy Dr.
Solana Beach, CA 92075
(858) 755-8900
www.sfcs.net
Santa Fe Christian Schools is San Diego's choice in K-12 education for Christian families and was selected Best Private School in San Diego County in 2010 and 2011 by Ranch and Coast Magazine.  Our Lower School was just awarded the National Blue Ribbon for Excellence.  We provide an education that is both Christ-centered and academically challenging.
---
■ The Cambridge School
10075 Azuaga St.
San Diego, CA 92129
(858) 484-3488
www.cambridgeclassical.org
Teaching children to think and reason, The Cambridge School uniquely combines time-tested principles of classical education with a Christian worldview. Small classes, distinguished Christian teachers, and comprehensive math, science, humanities, and enrichment programs blend to deliver an exceptional experience where children aged 4 to 7th grade love to learn. Discover a real San Diego treasure. For more information, visit www.cambridgeclassical.org.
---
For information on adding your school to this list, call Lamar at (619) 609-0910 and ask for the Christian School Guide advertising rates.