Faith-based Civil War film 'Union Bound' opens this weekend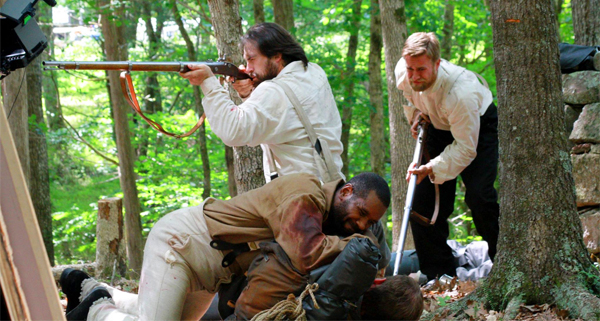 A film based on a true story about the Civil War and the Underground Railroad opens this weekend, and its producer says it is what the country needs in the midst of so much racial division.
The faith-based movie "Union Bound" tells the story of Union soldier Joseph Hoover, who is captured by Confederates and imprisoned in a war camp, only to escape and receive help from freed slaves to find his way back to safety.
The movie, from Uptone Pictures, Moving Box Entertainment and Weathervane Productions, is based on the diaries of Hoover.
Sean Stone, the son of famed director Oliver Stone, plays Hoover. Also starring in it are Randy Wayne ("To Save a Life," "The Dukes of Hazzard: The Beginning"), Issac C. Singleton ("Pirates of the Caribbean: The Curse of the Black Pearl"), Christian Fortune ("New Year's Eve") and Drew Seeley ("High School Musical").
"This is an amazing true story, more than 150 years in the making," said producer Michael Davis. "At a time when there is so much racial division, Union Bound tells the story of three men of different races, different backgrounds and different perspectives, united by a common purpose and fighting together for freedom."
It is rated PG-13 for some violence and language.
A list of theaters showing it is available at UnionBoundTheMovie.com.
— by Michael Foust