Movie news | A thoroughly Cameron Christmas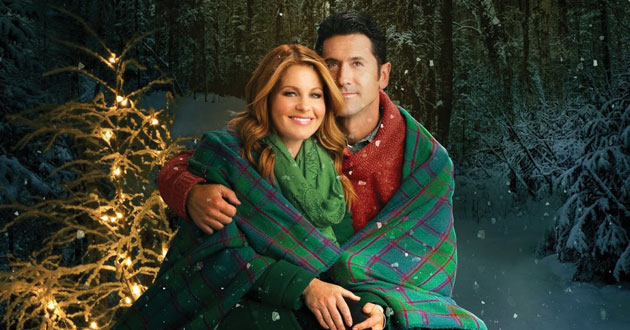 Kirk Cameron and his sister Candace Cameron Bure, both stars of popular '80s sitcoms, are pulling out their Christmas attire for separate holiday films.
Cameron, a teen heartthrob for his seven-year role as Mike Seaver on "Growing Pains," stars in "Saving Christmas." Released in theaters last year, the movie is now available on DVD and digital download.
The movie explores the biblical origins of family Christmas traditions, including the Christmas tree, St. Nicholas, and the Nativity. Using humor, the movie follows Cameron as he works to de-Scrooge his brother-in-law whose bah-humbug spirit threatens to derail their Christmas joy.
Also starring in the film is another Cameron sister, Bridgette Cameron, who (fittingly) plays his sister. Bridgette's credits include "The Krew," "Home Improvement" and "Full House."
The DVD is available at Christian retailers, Amazon and Walmart. www.savingchristmas.com
While her brother uses film to "dive headfirst into all of the joy, celebration, feasting, imagination, and traditions that glorify Jesus as the true 'reason for the season,'" Bure explores the holidays in rural Alaska in the Hallmark Channel's "Christmas Under Wraps." Bure stars as Dr. Lauren Brunell, who finds herself in Garland, Alaska after failing to secure a prestigious fellowship. While sitting on the wait list for the fellowship, she accepts the only position she can find: Garland's town doctor.
It isn't long before she is charmed by Andy (David O'Donnell), a handsome local who soon starts to show her the importance of living in the moment and enjoying her unexpected adventure. As Lauren excels as Garland's doctor, she warms up to the friendly town. But Andy's father, Frank (Brian Doyle-Murray), is hiding something from her in his top-secret shipping warehouse. Just as Lauren decides to get to the bottom of her suspicions, she receives news that will force her to make a life-changing decision, while knowing for certain that for her the Christmas season will never be the same.
The film debuts at 6 p.m. Nov. 28 as part of the Hallmark Channel's annual Countdown to Christmas. Additional showings for "Christmas Under Wraps" are set for Nov. 29, Dec. 7, 8, 20,21, 31 and Jan. 1. www.hallmarkchannel.com
'Caged No More' exposes human trafficking
The vile truth about human trafficking will be exposed in all of its disgusting ramifications with the Jan. 15 release of "Caged No More." The film, by the creators of "God's Not Dead," is being released in conjunction with Human Trafficking Awareness Month.
Based on Molly Venzke's novel by the same title, "Caged No More" was adapted for screen by co-producer Lisa Arnold and Venzke, and stars Emmy award-winner Loretta Devine ("Grey's Anatomy"), Kevin Sorbo ("God's Not Dead," "Hercules: The Legendary Journeys"), Alan Powell ("The Song"), Christian singer-songwriter Anthony Evans, and Cassidy Gifford ("God's Not Dead"), with appearances by Gov. Bobby Jindal, pastor Chad Veach, Grammy award-nominated Christian recording artist Natalie Grant, Fox News anchor Gretchen Carlson, and Kathie Lee Gifford, host of NBC's "Today."
Inspired by real events, "Caged No More" is the story of Aggie Prejean (Devine), a grandmother on a desperate search to find her two granddaughters, Skye (Gifford) and Elle, who have been kidnapped by their sinister father (Sorbo). As the details behind the girls' disappearance begin to unravel, it's discovered that they have been taken overseas to be sold into the sex trade. Aggie enlists the help of the girls' uncle, well-respected local philanthropist Richard DuLonde (also played by Sorbo), and his son, Wil (Powell), who is former Special Forces. A global hunt ensues, and the team will stop at nothing to see the girls safely returned home. www.cagednomoremovie.com