Now's the time!  |  Miles McPherson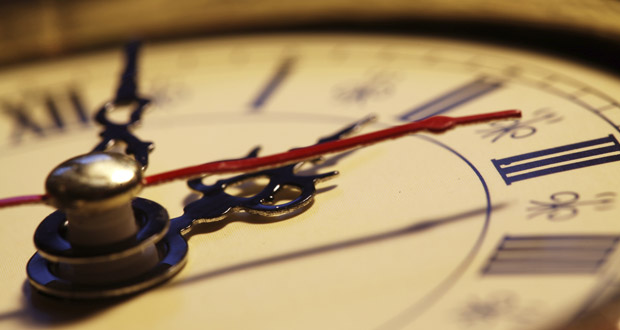 "He has made everything beautiful in its time. Also He has put eternity in their hearts…" (Ecclesiastes 3:11 NKJV)
You live in two time zones. Did you know that? That's because there are two types of time!
Chronos time is chronological and cumulative. Think of the total minutes of a football game. Kairos time is a specific moment—usually a special one. Think of the second on the game clock when a player makes a touchdown. (Can you tell I used to be a professional football player?)
Chronos is the temporal zone, where our time cards get punched. Kairos is the eternal zone, where we walk with God. As humans on earth, we live in both zones.
But listen to this: Both chronos and kairos are "now" in the eyes of God!
That means, with His power, every second in chronos can be converted to a second of kairos. God can take a mundane moment—and make it life-changing! But you need to be prepared for it. Here's what I mean.
Think of kairos as the moment a gap opens in the defensive line. The running back has to be ready to bust through that opening and take off for the end zone. If he's looking to the left or right, he'll never see the opportunity. And if he does see the opening in the line but isn't ready, the opportunity is lost forever! He's got to stay focused and be prepared to act—without a moment of hesitation.
So today, wherever you are, whatever you're doing, I encourage you to get prepared for the Day of the Lord. Be light on your feet, seize the moment, and sprint to the end zone!
The world needs you. It's broken. And you know what's really cool? You've been uniquely equipped through your God-given design and life experiences to serve your community in a specific way. So we encourage you to get out of your comfort zone, find a group of people doing something that interests you, and then get out and be the hands and feet of Jesus.
Volunteering is ministry. As Jesus told His disciples in John 14:12, "Most assuredly, I say to you, he who believes in Me, the works that I do he will do also; and greater works than these he will do, because I go to My Father."
Those "greater works" are YOU, on the street, in the nursing home, at the food bank—wherever it is that God calls you to do. Because your neighbors are in desperate need of love and a helping hand!
We're grateful for all the financial and in-kind donations. But all that would be useless except for one thing: our volunteers. They are the engine that make our massive community events run. These amazing individuals experience the satisfaction of giving to those in need and continue to help make our vision of spreading pervasive hope throughout the community a reality.
We, in fact, have amazing ministries and events year-round because of our powerful and committed volunteers.
Remember John 14:12? Jesus told his disciples, "Most assuredly, I say to you, he who believes in Me, the works that I do he will do also; and greater works than these he will do, because I go to My Father." Those "greater works" are our ministries, including our community volunteering.
God has called us, equipped us and empowered us to do to great things. Let's be the hands and feet of Christ through our volunteer efforts.
Enduring obedience
We must be willing to commit in obedience to anything God calls us to do. Today, we usually embrace the routine of start and stop. We start something and stop when it gets too difficult.
We must be people who fulfill what God calls us to do. You might come in second, or you might come in last. The point isn't winning. The point is to be committed. When God calls you to something, there will be opposition. This thing will require sacrifice, determination and passion. It is not going to be easy; that's a fact.
Jesus is the perfect example of this. He was obedient until death. "And being found in appearance as a man, He humbled Himself and became obedient to the point of death, even the death of the cross." (Philippians 2:8)
No matter what the devil throws at us, we must be people who never stop. We must be people of God, passionate in our obedience from beginning to end.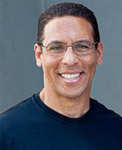 — Miles McPherson
McPherson is senior pastor of the Rock Church, San Diego's largest congregation, and author of "God in the Mirror: Discovering Who You Were Created to Be." He can be seen Sundays at 11 p.m. on XETV San Diego 6 the CW, and heard daily on Rock Radio. He also produces Miles-A-Minute, the 60-Second Daily Video Devotional. Learn more at www.milesmcpherson.com.