Practically speaking – Joy to the World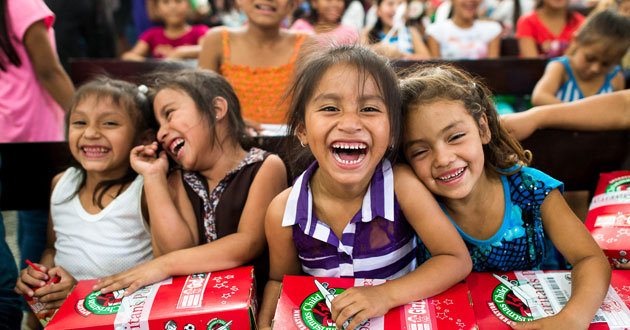 Thirty-five years ago I experienced one of the most profound Christmas memories of my life. My husband and I encountered a bewildered young mother consoling her three small children after discovering her husband had just abandoned them. Apparently caring more about "stuff" than his family, he stripped their home of everything that wasn't nailed down. We realized that replacing some basic needs—with a few treats to delight the children—would go a long way toward making this family feel like someone cared. The blessing we received while shopping for each special item started our family on a Christmas tradition that continues to bring us more joy than any gift we could buy each other.
If you feel like the commercialization of Christmas is out of control and out of step with the Holy One we are honoring, you're not alone. Maybe the following alternative will resonate with you this year. What if you slimmed down your gift giving and focused on a needy family or deserving ministry instead? If you have children or grandchildren, consider making this a family project that could create a teachable moment, a living illustration of Christ Himself. Your young ones are far more likely to remember this than any of the many perishable gifts they receive. Here are some ideas for those little "sponges" in your life:
Gather some of their gently used toys and donate to a place of your choice (may take a little friendly persuasion at first).
Bake Christmas cookies together and distribute to your neighbors or perhaps a home for the (housebound) elderly. For young children, the simple act of creating and giving away is a lesson in unselfishness.
Have them earn and save coins to take to the bell ringers for The Salvation Army. Let them know how these humble buckets provide so much for the homeless and those in need.
And for you, here is a place to start with some deserving ministries to consider if you don't already have a favorite of your own:
Compassion International. Have a heart for needy children? You can make a one-time tax-deductible donation for critical needs or you may even choose to make a monthly commitment to sponsor a child through their international child sponsorship ministry. Through them, you can release a child from poverty in Jesus' name. www.compassion.com/sponsor_a_child/
Feeding America San Diego. Have a heart for the hungry in our community? A distribution partner with the San Diego Rescue Mission, this organization feeds more than 60,000 children, families and seniors every week. Every dollar donated turns into four meals for an individual in need. In addition, 95 percent of donations directly fund hunger-relief programs. www.feedingamericasd.org
San Diego Rescue Mission. Have a heart for San Diego? With this great local option, your gently used or surplus clothing and household goods can save lives. They either go directly to needy people or are sold at one of four thrift stores to raise money for critical programs that provide food and emergency shelter for men, women and children. You may also simply donate money on its website. www.sdrescue.org
World Help. Have a heart for the world? The ministry's programs—child sponsorships, humanitarian aid, educational assistance, clean water projects, Bible distribution and church plants in unreached communities—meet both physical and spiritual needs around the world. World Help also offers a Christmas catalog for more creative giving ideas. www.worldhelp.net/gifts/
Wounded Warriors. Have a heart for our veterans? This organization serves our valiant men and women who preserve our freedom with such courage and humility. Donations to this organization help wounded military personnel to transition back into life at home, some of them with deep wounds both inside and out. www.worldhelp.net/gifts/
The truth is I don't know what became of that little family we were privileged to provide for so many years ago. I do, however, vividly remember the joy it brought to our Christmas that year. If you are longing to restore the joy of Christmas and this idea touches your heart, purpose to give a gift that will keep on giving. After all, there's a Savior to be honored and a world of needy people who would be blessed beyond measure by your generosity this holiday season.
Joy to the world, the Lord is come!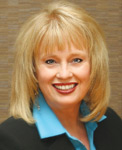 — by Janice Thompson
Thompson is a certified financial planner, and co-founder and CEO of One Degree Advisors, Inc. She speaks on financial topics and is a mentor for financial professionals, she also serves on the board of directors for Kingdom Advisors. Learn more at onedegreeadvisors.com. Advisory services offered through One Degree Advisors, Inc. Securities offered through Securities America, Inc., Member FINRA/SIPC. One Degree Advisors and Securities America are separate companies.