3 lessons for children from 'The Lego Batman Movie'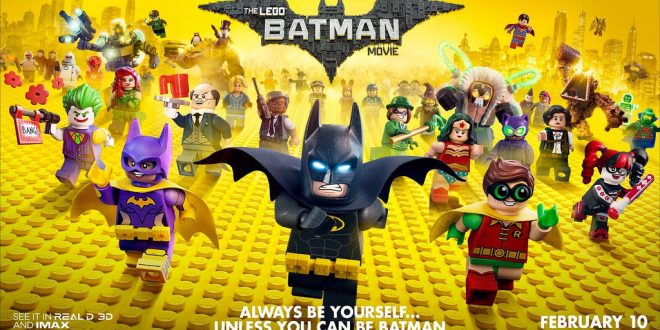 Hollywood certainly knew what it was doing when it combined two of the favorite things of most U.S. kids — Legos and Batman — into an animated film.
The Lego Batman Movie grossed $53 million in its first weekend, slightly less than projected but more than enough to guarantee we will get a sequel.
My nine-year-old son and I laughed hysterically throughout the movie, and then walked away with a few lessons about life. Yes, The Lego Batman Movie actually has a plot – and a pretty good one, too.
Here are three lessons families shouldn't miss when watching Lego Batman:
1. A lonely life is a sad life. Modern-day Batman films have painted the Dark Knight as a loner, and Lego Batman gives us a behind-the-scenes peak at his personal life. He watches movies alone. He eats dinner alone. He fights crime alone. "I don't need anyone," he says. But, soon, he realizes he does need others — and he discovers that a life with friends is far more enjoyable. That's a good reminder for kids, and it has a Scriptural foundation. The Bible tells us that life isn't meant to be lived alone (Hebrews 10:24-25; Romans 12:4-5; Psalm 133:1) and that we even are to rejoice and weep together (Romans 12:15). In other words, in a world of pain we need each other.
2. A self-absorbed life is a miserable life. How is it possible to be a superhero and selfish, too? I'm not sure, but Batman fits the mold. Sure, he fights crime, but he also thinks too highly of himself. "If you want to be like Batman, take care of your abs," he tells kids. Asked who his No. 1 enemy is, a jealous Batman answers quickly: "Superman" – even though they're on the same side. Later in the film, we see a happy Superman laughing and dancing with friends and a confused Batman wondering why he wasn't invited to the party. Perhaps Superman should have invited him – that's another topic – but we must remind our kids what the Bible says about selfishness: "God opposes the proud but gives grace to the humble" (James 4:6).
3. A life full of tragedy can have a happy ending. Before we get too critical of Batman, it's worth remembering why he is the way he is: As a child, he witnessed the murder of his parents (which isn't seen on screen). That's a tragedy that could scar any life, and it's easy to understand the pain Batman carries. After a day of fighting crime he goes home and looks at pictures of his parents: "Hey, Mom. Hey, Dad. I saved the city again today. I wish you could have seen me." Nothing ever will replace his parents, but – before the movie is over – he realizes that Robin, Batgirl and others can help fill a void. He even hugs someone! I teach my kids to have compassion on his friends who have gone through hard times. Sometimes, I even toss in a verse: "The LORD is near to the brokenhearted and saves the crushed in spirit" (Psalm 34:18).
— by Michael Foust
Foust has covered the entertainment industry for more than a decade. Follow him on Twitter: @MichaelFoust or at his website: MichaelFoust.com.