Dining with Kale Royalty and other organic adventures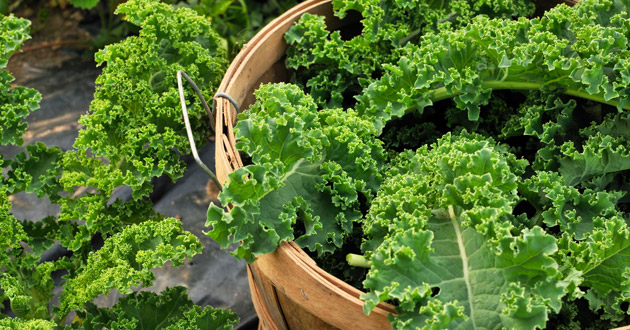 "I am a food revolutionary," declared Randy Swan of Pure Foods Organic Farm in Lakeside. Hidden on an ancient two-acre mineral seabed in the beauty of the El Monte Valley, with El Capitan Mountain in view and a cluster of hang gliders circling above, you will find Randy and his beautiful wife Raydina, also known as "The Queen of Kale," coddling their precious bounty 10-12 hours a day.
A richer life
With the fervor of any organic food evangelist, the Swans left a very comfortable mortgage and real estate brokerage business almost two years ago to "bring the Garden of Eden back to everyone who will listen," living in a humble trailer surrounded by deliciously mild kale, mineral-rich Swiss chard, heirloom Russian Tomatoes and exotic hot peppers from around the world. So hot, in fact, that one of his pepper species, the Trinidad Scorpion Pepper, is rated almost six times hotter than the habanero!
One of the most unusual new "super-plant species" taking up residence on the Swans' farm is the Moringa tree, native to the Himalayas, but common throughout the tropical and sub-tropical regions of Asia, Africa, and Latin America. The tender leaves of the Moringa tree contain, gram per gram, 7 times the vitamin C of an orange, 4 times the calcium of milk, 4 times the vitamin A of a carrot, 3 times the potassium of a banana and 2 times the protein of yogurt.
In fact, a documentary film was recently released revealing the tree's healing and nutritional power, focusing on a tribe in Africa that went from famished to thriving by farming and harvesting the Moringa for the entire village. "Do you realize what we could do with this tree?" Randy asks me.
Growing greens on a raft
While touring the farm and walking between the rows of organic peppers and heirloom tomatoes basking in the hot sun and rich soil, Randy and Raydina brought me to a special greenhouse on the edge of the property. They had saved the best for last, and I was amazed. "Welcome to the world of hydroponics," Raydina said.
Hundreds of 2-by-3 foam rafts on raised waterbeds supported the most beautiful, healthy kale and chard I had ever seen-—huge, crisp leaves with a milder, less bitter taste. The secret to these mammoth tasty greens, Randy said, was mineralization.
"Our goal when we created Pure Foods was to bring to the public the highest mineralized, nutritious produce available without chemical residue, high in micronutrients, while educating people on the difference between plants that are mass-produced in depleted soil and plants that had so much more to offer because of the medium they were raised in," Randy said. They use a special topical wash of sea water, fulvic acid and humic acid to attract minerals and nutrients to each plant. Fulvic and humic acids come from prehistoric plant matter deep in the earth and are created by soil-based microorganisms. They enhance and transport nutrients straight to the plant, enriching its nutrient-base content many-fold.
Time for dinner
In the manner of all missional organic farmers, Randy and Raydina invited me to sample the harvest. We sat down outdoors, under the stars, on an old welcoming picnic table, delighting ourselves in the joys of eating deep-red and goldenrod-colored meaty tomatoes that really tasted like tomatoes. Quinoa pasta topped with dried pulverized tomatoes drenched in butter sauce was a new experience.
The best menu item was Raydina's Righteous Kale Salad. (Did I have thirds?) She is graciously sharing the recipe with the readers of Refreshed. This might be the best kale salad you have ever tried:
1 bunch Raydina's Mild Kale, ½ cup each strawberries, blueberries and apples, ½ cup crumbled Feta and Gorgonzola cheeses, ½ cup sunflower seeds and Ken's Raspberry Pecan Dressing to taste.
The proof is in the pot
While steaming kale from the Swans' farm, I noticed a mineral residue around the entire inside surface of my pot. First time ever! The Garden of Eden has visited the Ruby Ranch indeed!
If you have any questions on organic farming or hydroponics, please contact Pure Foods Farm at: (619) 561-1165 or email them at purefoodscorp@gmail.com You can sample their produce every Saturday morning from 8 a.m. to 2 p.m. at The Little Italy Farmer's Market.
May you all thrive as you live longer to serve the Kingdom of God stronger!
If you have any ideas for future articles, please contact me at kim@ucprx.com.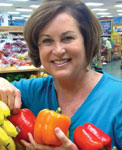 — by Kimberly Ruby
Ruby is a certified nutritionist at University Compounding Pharmacy, has been in the wellness industry for more than 20 years. She has been facilitating one of the longest-running weight management support groups in the nation, meeting weekly in the North County for 10 years. Her health segments have appeared on several local news channels.