Lent project layers scripture, art, music to create meaningful experience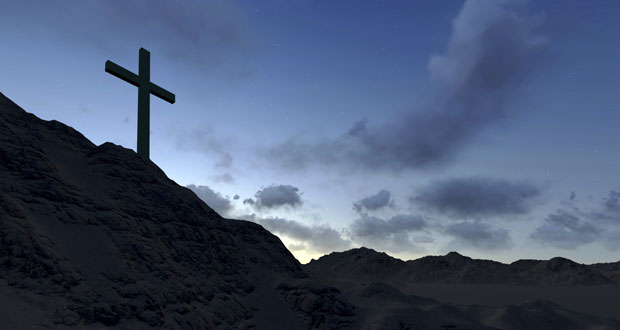 The Christian season of Lent has been underemphasized in many evangelical circles in recent history, but there is much this liturgical period preceding Easter can offer.
Many Evangelicals use the days leading up to Easter to focus their thoughts on Jesus through prayer, Bible reading, repentance, and acts of service.
Biola University's Center for Christianity, Culture and the Arts has developed The Lent Project. The project is a 54-day calendar that started March 5, Ash Wednesday, and will continue through Holy Week and Bright Week, ending Sunday, April 27.
"It is the quiet, reflective, preparatory season of Lent that perfectly meshes with the arts," said Barry Krammes, art professor and director of the CCCA. "The meditative nature of the arts solidifies and calls forth a self-examination appropriate for this time."
Through a layering of scripture, devotional texts, works of art, poetry, videos and music, The Lent Project intends to create space and inspire daily reflection and meditation — an occasion to pray with one's eyes and ears as well as heart and mind.
"Because of the overwhelming response to The Advent Project, the CCCA staff has prayerfully fashioned a 54-day Lent Project as a gift to the Christian community," said Krammes.
Lent is not just the practice of the spiritual disciplines of abstinence, but of engagement as well. Christians are also called to a renewed embrace of prayer, meditation, study, fellowship, helping the needy and even expressing one's interior journey through the arts. Rather than being viewed exclusively as a season of dower self-denial, Lent encourages Christians to fully and joyfully enter into the life of Christ.
For centuries artists have been inspired by the themes of Christ's crucifixion, passion and resurrection. The Lent Project features works of art and music from the span of church history. Included are classic paintings and some of the oldest Lenten hymns, as well as contemporary music, art and photography from the 21st century. Each day's entry contains a portion of scripture, a devotional or piece of poetry, a work of visual art or a short video, as well as a piece of music. Each pairing is a unique, often surprising gift to usher believers through the Lenten season.
Other Bible reading sources for Lent:
YouVersion — 40 Days of Lent
This reading plan will walk through the gospel accounts in chronological order, tracing the steps of Jesus during his last week of his earthly ministry. This plan is 47 days in length, but the seven Sundays are days of rest according to tradition.
https://www.bible.com/reading-plans/85-40-days-of-lent
Fingerprint Evidence for Our Messiah, Jesus — Lee Strobel
40-day devotional
http://www.faithgateway.com/author/lee-strobel/