Spring forward: Now is fertile time for exploring new life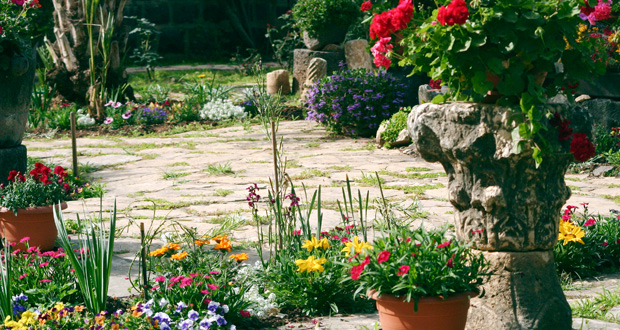 All around us, we can see "spring has begun to sprung." It's the season when all around us new life is bursting from every direction. Ground that had been stark and lifeless through the winter now begins to sprout with new buds of color as evidence of growth from the previous season. In many ways, spring brings the internal promise of a new season to our lives as well.
While we may want to embrace the beginning of a new season, the lingering feelings and recollections of past seasons can challenge our hope for brighter days. Whether it be those trying seasons of family life mixed with juggling a career or education, or seasons of methodical routine that offer few opportunities to pause and catch your breath, "sinter" seasons in our life can be difficult to shake. Our hearts can easily become overwhelmed and heavy with concerns, while the world around us seems overflowing with hopefulness and optimism.
How then do we turn from the old seasons and face the tomorrows ahead with a renewed perspective for our lives? The outward shifts we long for lie in the shifts we make on the heart level. For this reason, the Bible tells us: "Guard your heart above all else, for it determines the course of your life." (Proverbs 4:23).
Guarding our hearts from the previous seasons of our life gives us permission to turn our hearts from old memories, old habits and old mentalities which allows us to turn toward better things for our future.
But where do we start, in turning our hearts?
The first shift always begins with turning our heart back to God. Maybe we've experienced seasons of nearness to God before but have walked away unintentionally. Maybe we've never turned our heart to God before and have only ever heard of a relationship with Christ through other people. Or maybe we've turned our heart to Him but the rules and regulations of religion have made it easy to turn away.
For many people, turning their heart to God has become a rigor of trying to be good, think good or act good, They just can't seem to stay good. So why try?
It's as if they are holding a bar of soap, and every time they blow it, instead of coming to God openly and asking Him to help them make changes in their life, they pull out the soap and try to wash away the past. For some, the soap is their own good works. For others, it is their excuses or reasonings.
In either case, there never seems to be enough soap to wash away the residue of the last season.
Turning the heart
God's grace rescues us from believing the lie that our old self defines us and, instead, redeems us from thinking that we must constantly pay for our past. Every one of us has made decisions that need God's grace. It is forgiveness freely given to us at Christ's expense. When we turn our heart and experience over to the wondrous power of His grace, we become a brand-new person in Christ with wholeness, vitality, and a fresh, new start! Paul writes in Scripture, "If anyone is in Christ, he is a new creation; old things have passed away; behold, all things have become new" (2 Corinthians 5:17).
Turning our heart to God marks the beginning of a new "spring" season in our life;  new buds of hope and anticipation, for ourselves and our families, begin to be visible. Areas that seemed lifeless now begin to have new leaves of promise.
New beginnings
Just like spring, Easter marks a season of new beginnings. Through the life, death and resurrection of Christ, we can now bury our past and arise with new perspective, fresh vision and a renewed sense of purpose. Easter offers the opportunity to reflect on the lessons learned in the past while providing the perfect soil of grace and forgiveness to start again. Being planted in a local church allows God to water and nourish our hearts with the nutrients we need to grow and flourish season after season.
As spring continues to blossom with vivacity and new life, take a moment to reflect this Easter on the areas that God wants to bring to life. All around you He is already at work. His promise to Isaiah still rings true today in our lives, "For I am about to do something new. See, I have already begun! Do you not see it?" Isaiah 43:19
Start today to begin to see God's promise of new life, not only all around you, but also in your life personally. Your new beginning is waiting to start now!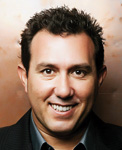 — by Sergio De La Mora
De La Mora is the founding and lead pastor of Cornerstone Church of San Diego, a thriving multiethnic church with campuses throughout San Diego and Tijuana. He has influenced a multigenerational and multiethnic community in English and Spanish for more than a decade. He and his wife, Georgina, have six daughters. Learn more at www.turningthehearts.com.