U.S. remembers Holocaust, counters rising anti-Semitism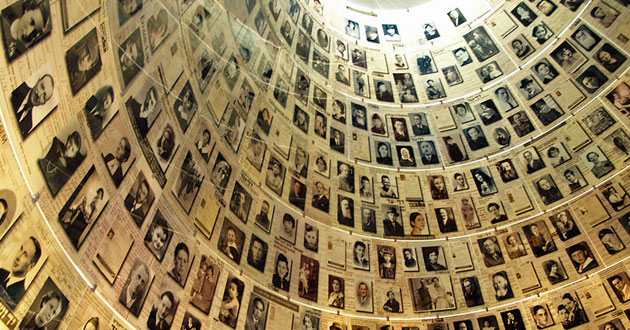 Agi Geva remembers March 19, 1944. It was the day her father Zoltan Laszlo died of illness, and the day Nazis hauled Agi, her mother Rozsa and younger sister Zsuzsanna from their Hungarian home to Auschwitz-Birkenau concentration camp in Poland.
"The trip was completely unbelievable and un-understandable how human beings can do such things to other human beings, to let us travel in the way they did," Geva said Monday (Jan. 27) in a U.S. Holocaust Memorial Museum interview marking International Holocaust Remembrance Day. Over a period of six weeks, she and 420,000 Jewish people had been packed into cattle cars and hauled by train three and a half days without bathroom facilities to the concentration camp.
The young, pregnant and infirm were murdered upon arrival. A 14-year-old Agi and her 12-year-old sister survived, upon their mother's advice, by pretending to be older, and were liberated the following year.
International Holocaust Remembrance Day 2020 marks the 75th anniversary of the liberation of Auschwitz–Birkenau and commemorates a Holocaust that killed six million Jews. Among the millions slaughtered were an estimated 250,000 Jewish people who had professed Christ during a revival in Poland, according to International Mission Board statistics.
The world marks the anniversary amid an international climate of rising anti-Semitism, points out Michael Hertz, New York regional director for Chosen People Ministries, an evangelistic outreach to Jewish people.
"Those who deny the Holocaust are the most likely to want to repeat it and want to destroy Israel and the Jewish people," said Herts. "In this age of rising anti-Semitism it is even more vital that we remember the lessons of the Holocaust so we do not repeat such a tragic event that forever left its stain on human history.
"May we pray for the peace of Jerusalem (Psalm 122:6), the safety and security of the Jewish people, and for all people (Genesis 12:3)," Herts said.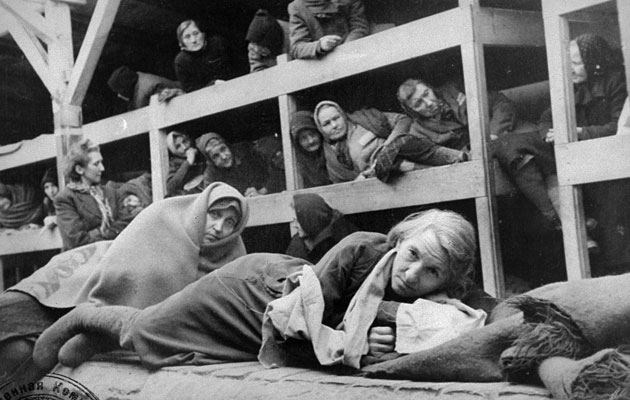 The U.S. Commission on International Religious Freedom (USCIRF) said the anniversary stands as a reminder of the consequences of unchecked anti-Semitism.
"Jewish people around the world still experience discrimination, name calling, vandalism of synagogues and cemeteries, hate speech on the Internet, and violent attacks," USCIRF chair Tony Perkins said in a press release commemorating the observance. "The Holocaust did not happen overnight; we must heed these early warning signs of increasing intolerance.
"All who value religious freedom must stand firmly against anti-Semitism and other forms of religious hatred to prevent the horrors of the Holocaust from being repeated.
Christians need to be active participants in ensuring that anti-Semitism doesn't birth another Holocaust or similar atrocity, said Perkins of the Family Research Council.
"Historically, anti-Semitism has been like the canary in the coal mine when it comes to religious persecution," said Perkins. "We need to be looking at the early warning signs. And the rise in anti-Semitism would suggest that [the Holocaust] could happen again. It's really subtle.
"[Christians] need to know that it's happening," Perkins said. "I think it needs to be a matter of prayer for believers. Our first step is to pray. Our second step is to take action, and that is … we need to speak out, publicly about this and stand against the voices of religious intolerance, beginning with the Jewish people."
Humanity has an innate right to choose a religious faith, Perkins said.
"Our hope and prayer is that they will choose to follow God," he said, "but we need to ensure that every man has the choice."
The Holocaust, with 250,000 Jewish Christian believers among the slaughtered, stalled a movement to offer Jesus to Jewish people decades ago, according to an International Mission Board worker in Poland.
"The outcome of that is we would have who knows how many Jewish believers alive today if that had not happened," said the worker, identified by the pseudonym Ben Prater. "The Holocaust almost wiped out the believing Jewish community."
Ben's wife Christy has learned that two of her great-uncles died in Auschwitz, the couple said, and that members of her family hid their Jewish ancestry after World War II.
The Praters plan to spend time in Kraków building relationships among the Jewish population there, as well as among the large numbers of Jews visiting Poland, the couple said.
"I've had so many experiences in Auschwitz and on the streets [of Kraków] with Jewish people," Christy said, "and the Lord impressed on me, and on Ben as well, that Jews need to be reached there, so that they have some good news that they might share, or at least dwell on."
— by Diana Chandler | BP