Year of the Bible to extend into 2015 with 'Mary'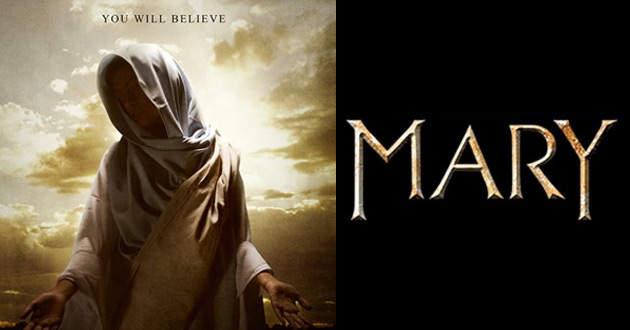 While most Americans are feverishly focused on Christmas, producers of another Bible-based film, "Mary," are in pre-production in advance of an April release.
The Aloe Entertainment movie stars Odeya Rush ("The Giver," "The Odd Life of Timothy Green," "We Are What We Are") Ben Kingsley, ("Schindler's List," "Ghandi," "Hugo") and Julia Ormond ("The Curious Case of Benjamin Button," "Legends of the Fall," "Sabrina").
The musical score is in the more-than-capable hands of John Debney ("The Passion of the Christ," "Superman," "Iron Man"), who has been tapped as the film's composer.
Joel Osteen, pastor of Houston's mega-size Lakewood Church, is following in the footsteps of another Texas pastor, T.D. Jakes, in lending his credentials to the project. As the film's executive producer, Osteen has pledged support of his ministry's "global marketing and promotion machine" to the project. www.aloeentertainment.com
'Exodus: Gods and Kings'
The highly anticipated biblio-pic "Exodus: Gods and Kings" releases Dec. 12, though little is known about what to expect. Director Ridley Scott and his team have only offered a limited screening for the action adventure based on the Old Testament account of Moses. Even that screening, according to Examiner.com reviewer Chris Sawin, failed to provide a true sense of the film since it featured a series of video clips instead of the actual movie.
Viewers can expect the typical Hollywood special effects associated with the mammoth battle scenes and epic plagues, but what still remains unanswered is how close producers will stick to the actual biblical account. Christian audiences are naturally skeptical after last spring's release of "Noah," took liberties with its script. Also noteworthy is that Scott is producer of the CBS hit series "The Good Wife," whose lead character, Alicia Florrick, is an atheist. www.exodusgodsandkings.com
'The Christmas Secret'
"The Christmas Secret," based on the Donna VanLiere novel, premieres Dec. 7 on the Hallmark Movies & Mysteries Channel. The movie stars Bethany Joy Lenz ("One Tree Hill, "Dexter,") and John Reardon ("Tron," Continuum," "Arctic Air").
The screenplay, written by Judd Parkin ("Cyber Seduction: His Secret Life") and Wesley Bishop, finds single mom Christine Eisley in the midst of a downturn after losing her job, being evicted from her home and her ex-husband challenging her custody of the kids. She's also lost a treasured family heirloom. But a new job at a local bakery may signify a turnaround after Eisley uncovers a long-standing family secret.
VanLiere also wrote the best-selling novel "The Christmas Shoes," which also made it onto the screen starring Rob Lowe. www.hallmarkmoviesandmysteries.com
'Best of 168 Film Project'
Fans of up and coming filmmakers may like a new DVD from the 168 Film Project, a Southern California "incubator for writers and filmmakers to explore Scripture and to practice their craft."
Its "Best of 168 Film Project 2014" DVD is out and offers 22 stories dealing with evangelism, fathers and sons, losing jobs, gaining jobs, prison, cooking, bullies, life and death, healing, jealousy and being the best you can be.
Genres include comedies, dramas, westerns and "a little bit of everything to delight every age."
The name of the project is derived from its format in which filmmakers draw a random Scripture and have 168 hours (seven days) to shoot and edit a small film.
Titles on the project include the 2014 Best Film, "What Showers Bring"; Best Comedy, "UnPlugged"; Best International Film, "Tula Tula"; Best Documentary, "Identity"; and Best Write of Passage Spotlight Film, "Stuck." The DVD is $20. www.168film.com