Autopsy reveals cause of death for TobyMac's son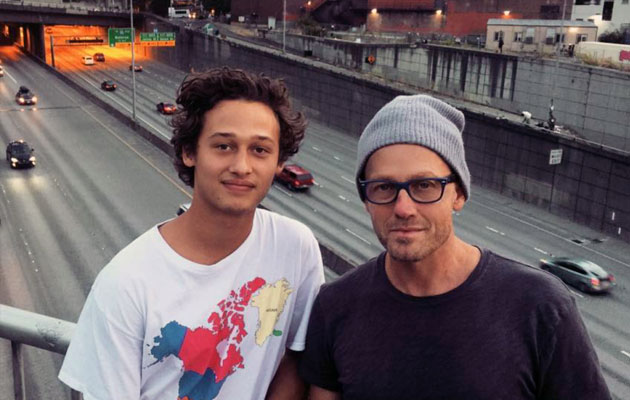 The death of Truett Foster McKeehan, 21, son of Christian rapper TobyMac, was caused by an accidental overdose of fentanyl and amphetamines. The cause was listed on a report from the Davidson County (Tenn.) medical examiner, according to the Tennessean newspaper.
McKeehan's death was sudden. Emergency crews found him dead on arrival to his home after a call was made regarding a person in cardiac arrest.
The report showed potential nitrous oxide use, known also a laughing gas, as well as Adderall and marijuana.
Metro Public Health Department records for Davidson County show that deaths as a result of fentanyl overdose have increased since 2016.
The report state that unbeknownst to the user, heroin, cocaine and other drugs are often laced with fentanyl, which, according to the CDC, is 50 to 100 times more potent than morphine.
Davidson County Medical Examiner Feng Li, in the written report, said that McKeehan had previously abused drugs and alcohol, but that is not yet known where the drugs came from that caused his overdose.
McKeehan released music and video projects, along with being featured on some of his father's tracks and albums.
TobyMac released a tribute song for his son Jan. 10 titled "21 Years."
The song, exploring McKeehan's passing at 21 years of age, features a raw outpouring of the heart as the rapper describes his journey of grief.
In an Instagram post regarding the release, TobyMac stated that "writing this song felt like an honest confession of the questions, pain, anger, doubt, mercy and promise that describes the journey I'm probably only beginning."
The rapper continued by pointing to the hope he finds in God.
"One thing I know is that I am not alone," TobyMac said. "God didn't promise us a life of no pain or even tragic death, but He did promise He would never leave us or forsake us. And I'm holding dearly to that promise for my son as well as myself."
Following the tragedy, the rapper's family started the Truett Foster Foundation — a donation-based scholarship fund that gives children the financial ability to pursue their dreams.
"We want to use this fund to help kids to do just that: to get an education — to pursue music — to get the chance to chase their dreams. Truett would love that," reads a statement on the organization's website.
— by Tess Schoonhoven | BP