Back to the future summer version  |  Mark Larson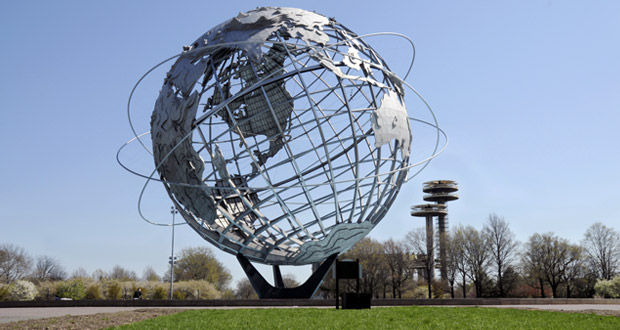 It was a magical time and something I will never forget. It was a place where I could explore and dream, and no one cared that I was at the peak of my "nerd phase"… especially my grandparents, who loved me anyway.
At just about this time of year in 1965, I was a dorky 9-year-old, complete with "farmer glasses," just wrapping up 4th grade at Hallstrom Elementary in Rockford, Illinois. I was nursing my third broken arm in a matter of weeks.
That's right, three broken arms. I fell out of a tree showing off to friends, broke my fall and saved my back, but broke both arms. Then on the day I got the last of the two casts off, I went roller skating on our front sidewalk and broke the right arm again. I told you I was a nerd (though I enjoyed not having to do written tests in school while I was recovering).
I was nervous, though. My maternal grandparents (MorMor and MorFar) dropped the big surprise on me months before. Since I was the oldest in our family, they would take me to Washington, D.C. and then New York City for the big World's Fair. I still remember MorMor saying, "If, Lord willing, we're all healthy."
Of course I worried that busting an arm could mean blowing plans for the big vacation.
After weeks of demonstrating I was pretty nimble while wearing the awkward cast (even going swimming with it tightly wrapped in plastic), the Great Vacation was underway.
And we drove all the way in the old Chevy sedan, from Illinois to Virginia, then New York and home. Williamsburg was added to the itinerary, so I learned about Colonial America. I was also able to build on my "dork look" by purchasing some fashionable Revolutionary-era garb. Especially handsome was my felt three-cornered hat, which looked very smart until non-stop rain made it look like mush.
In the nation's Capital I was deeply impressed with our Congressman John B. Anderson, who took us on tours of important places and to lunch in the Capitol dining room. It was there that he introduced us to his friend, another young representative named Gerald Ford, from Michigan.
Little did I know then than that Mr. Ford would be president one day, or that "John B." would also run for the big office (losing large to Reagan) in 1980. I also didn't have any idea that I would come to know them both more personally at future events and on my radio shows.
Other things that made impacts in D.C. were the Smithsonian, the White House and the car that ran into MorFar's as he drove a roundabout intersection too tightly.
But it was the New York World's Fair that was the most tremendous. There's never been another like it, welcoming 51 million visitors. The Flushing Meadows venue was enormous, with brand new Shea Stadium nearby, the shiny Unisphere, endless pavilions and glorious treasures from around the Earth.
We experienced video phones for the first time. Belgian waffles, Billy Graham, the best Swedish food I'd had (other than MorMor's cooking), a log flume ride and the Ferris wheel shaped like a huge tire.
The Ford Pavilion featured dinosaurs, created there not by God but by Walt Disney (inspired with talent from God), animated creatures that live on today at Disneyland, where they were sent when the 1964-65 Fair closed.
Shaping the future
Little did I know then that one day I would be chairman of the San Diego Air & Space Museum, housed at Balboa Park in the only remaining Ford Pavilion from World Expositions past.
My 9-year-old eyes also saw Mercury astronaut Scott Carpenter's Aurora 7capsule. In recent years he became a dear friend, too, before his passing a few months ago. Never in my wildest dreams could I have known such things as a young boy, inspecting that tiny spacecraft.
There was "It's A Small World" in the Pepsi Pavilion, and Mr. Lincoln robotically orating at the Illinois building. Both also live on in Anaheim to this day.
And there was the excitement and daring of scientific achievements, industrial might and the goal of one day going to the moon. American pride and "exceptionalism" hummed like electricity through the fair.
It was a summer so long ago and, yet, still a big part of my life. Such a clear reminder of how each season brings us experiences that shape us for the future, far beyond anything we can imagine… even way back then.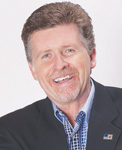 — by Mark Larson
Larson is a veteran Southern California radio/television personality and media consultant. His voice is heard on KPRZ 1210AM, and his weekday talkshow airs 6-9 a.m. on KCBQ 1170AM. Learn more at www.marklarson.com.