Dealing with grief during the holidays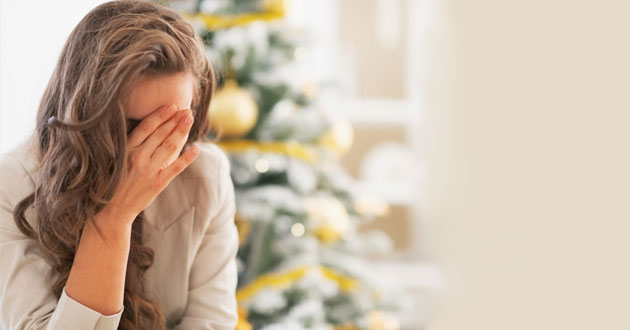 As long as I can remember I have gone over to my parents' home for the holidays. Thanksgiving, Christmas, and New Years Day were always spent with extended family members at the old homestead.
This holiday season is going to be different.
My dear father died unexpectedly last January and this will be the first year to experience the holidays without him. Dad barbequed and carved the turkey or ham at Thanksgiving. He would always read the Christmas story from the Bible before we broke out the presents. We had certain traditions and stories that were always told over and over again during the holidays.
I wonder how all this will change with Dad gone. How is it going to feel if we try to keep it the same?Will we decide to do things differently?
Most of all, I'm wondering how my mother is going to cope with the inevitable changes.
One thing is certain: we aren't going to just let the holidays pass by as if Dad's death didn't happen. There's really no right or wrong way to celebrate the holidays while still grieving a loved one, but we are going to do it together as a family and have several options in place, depending upon how we feel.
The grief seems to be compounded by the fact that the holidays traditionally bring joy and happiness. Grief has a way of confusing us. The "pangs of grief" seem to come and go, so you may find yourself feeling joyful one minute and then tearful the next. You might feel guilty for feeling happy, and then gut-wrenching sadness may sweep over you. It's all very confusing, especially since there is no time frame for how long the grieving process might take.
Our expectation is that this year is going to feel very different with Dad gone, and we know that there are many others out there who are experiencing the same feelings of loss. If this is the case for you as well, let me offer some suggestions that may prove helpful as you navigate the holidays.
In addition to planning ahead and keeping some of the traditions, it is advisable to stay connected with family and friends rather than isolate in your grief. You may have a desire to stay away from people, but isolation is the quickest way to turn natural grief into deep depression. Interacting with other people has a way of keeping a grieving person grounded in reality.
This first year we are going to spend some time as a family sharing favorite stories about Dad. I know there will be laughter, tears, moments to offer comfort and moments to be comforted.
Anticipation of difficulties during a holiday can be as painful as the holiday itself, so having a plan with options can be very helpful. We have a tradition to identify a family in need and then anonymously provide the Christmas dinner, gifts, etc. Since Dad was big part of this tradition, we plan to continue it. This is what he would want.
We might pull out some of the old family photo albums and talk about family vacations with Dad. If, in the moment, Mom is too overcome by the memories of Dad to enjoy the holidays, our "Plan B" is to switch venues and have a game night. Just having a backup plan is something of a comfort.
We also have small children in the family (grandkids!) and being able to focus on them and the future can bring relief if memories become overwhelming.
Consider that grief is actually a gift that helps you restore your soul. The holidays bring opportunity to work through another layer of the feelings of separation from the one you love. Grief is part of the healing process, and to avoid it is to only prolong it.
This year the holidays will be difficult for the Jenkins family, but we know where Dad is, and we know that our grief is just part of the healing.
May the holidays be a time of reflection and healing for you as well.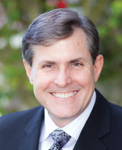 — by Daniel Jenkins, Ph.D.
Jenkins is a licensed clinical psychologist at Lighthouse Psychological Services in Mission Valley. He is also a professor at Point Loma Nazarene University. Learn more at www.lighthousepsy.com.
Editor's note: In his piece on handling grief over the holidays, regular contributor Daniel Jenkins shares his personal journey over the loss of his father, the Rev. Elmer Jenkins. Rev. Jenkins was a long-time pastor in East County who founded several still-thriving churches. His contributions to the community will be long-lasting and we are certain the Jenkins family is not alone in mourning his loss.