Grief, gratitude, and grace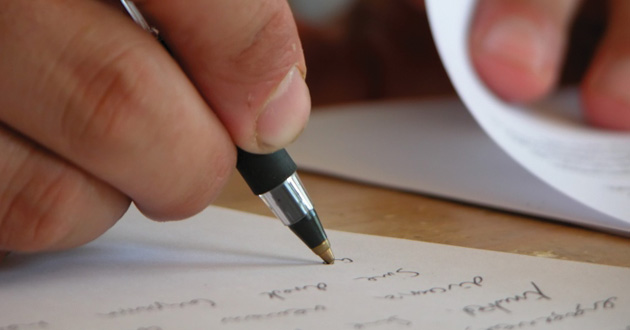 You will grieve, but your grief will suddenly turn to wonderful joy. — John 16:20.
In the month of November, around Thanksgiving, I preached a sermon on the topic of gratitude. Knowing that my father was going to be among the congregants, I decided to write a "Letter of Gratitude" to him and read it in front of everyone on that Sunday morning.
I found myself tearing up with true feelings of gratitude as I thanked my dad for the blessings, both big and small, that came from being his son. He, too, was deeply touched and asked if he could have a copy of the letter. I found out later that he had taped the gratitude letter to the wall in front of his office desk.
A couple weeks ago my father and mother went out shopping, had lunch together at their favorite restaurant, and then went back home to relax. They were just a couple months shy of their 59th wedding anniversary and their love for each other was obviously thriving.
Once back in the safety of their home dad sat down to rest for a moment while mom went into another room. She returned several minutes later to discover that he had died quickly and quietly.
Elmer D. Jenkins had served as a pastor for 60 years, founded six churches in the San Diego area, started a Christian camp, published books of poetry, and had touched the lives of countless individuals during his ministry.
Although I feel some grief now, and I miss him terribly, I also feel as if something unexplainable happened when I read that gratitude letter to my dad back in November. Our relationship changed in a positive direction, and it felt as if many loose ends were tied up.
Along with the blessing I bestowed upon my dad when I read the letter came a powerful feeling like a burden was lifted in my life. No one emerges from childhood unscathed, and the wounds that nibbled at me in the back of my mind involving my dad were somehow erased with forgiveness when I read that letter to him.
Gratitude was expressed to my dad, but it came back on me exponentially in the form of grace. Apparently one of the powerful side-effects of gratitude unleashed is a healing grace that refreshes the soul of the giver.
Painful separation in all relationships is inevitable. It's the price we pay for attachment. But the pangs of grief caused by death or other relational endings can be mediated by gratitude that is expressed to a person while they are with us.
This expression of gratitude is a wonderful gift that you can give to another person. A gift is not earned or deserved but simply given out of love. In fact, the word grace comes from the Greek word charis, meaning "gift."
The amazing thing is that the giver of the gift is blessed even more than the receiver (Acts 20:35).
I read my gratitude letter once again at my dad's memorial service. It served as a wonderful eulogy that helped us celebrate his life more than grieve his death. But the best eulogies are the ones read out loud to a person before they die.
If you would like to read the letter of gratitude that I wrote to my father before his death, you can do so at www.lighthousepsy.com.
Who should you write a letter of gratitude to before it is too late? Do it for them, and discover that you have also done it for yourself.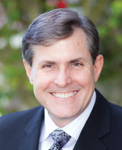 — by Daniel Jenkins, Ph.D.
Jenkins is a licensed clinical psychologist at Lighthouse Psychological Services in Mission Valley. He is also a professor at Point Loma Nazarene University. Learn more at www.lighthousepsy.com.