Dr. Timothy J. Winters, longtime San Diego pastor, passes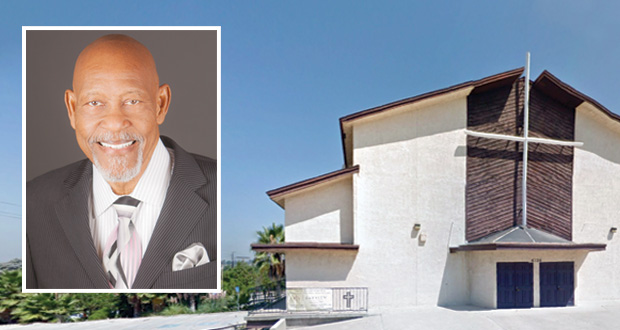 Dr. Timothy J. Winters, who retired last summer as senior pastor of Bayview Baptist Church where he served for 40 years, passed away on March 15, just shy of his 73rd birthday.
A community service was held March 26.
When taking over the reigns at Bayview in 1973, the congregation had 60 families and was meeting in a converted three-bedroom house. Today, the church numbers 2,500 and meets in the 40,000-square-foot Martin Luther King Jr. Christian Center, a multilevel, multipurpose building that also houses the Nubia Leadership Academy, the first church-based charter school in California.
In addition to his preaching, Winters was a well-respected Bible expositor whose talks specialized in debt-free living, evangelism, discipleship and church growth.
Before becoming a pastor, Winters served as a police officer in San Diego. His friend and colleague Robert Earl Houston, senior pastor of the First Baptist Church in Frankfort, Ky., said in a memorial blog that Winters wanted to be "on the cutting edge and not just a preacher, but an effective communicator and visionary." The two would occasionally share their pulpits.
"Dr. Winters often took controversial stands and helped those who were in trouble because he understood that the job of the church is not to kill its wounded but to help restore them," said Houston, who at one time pastored San Diego's New Hope Friendship Baptist Church. "He believed in redemption as an act of grace that should be modeled."
Winters launched Christian Growth Ministries to help other pastor and ministry leaders. He led his last training session less than a month before his passing, Houston said.
Committed to education, Winters graduated from San Diego City College, United States International University and Glendale Graduate School of Theology. He was ordained in 1971. He earned his Doctor of Ministry degree from United Theological Seminary in 1997.
In 2007, he was part of team that moved their low-frequency 24-hour KURS gospel music station to what was then KSON 1240AM. The goal of "The New Soul of San Diego" was to expand access of the gospel.
"It's a bold step in the right direction of radio reaching out to the young people," he said at the time.
Over the years he was involved in numerous civic projects designed to improve the community. Last summer he was presented with the 10News Leadership Award for his transformational work.
He served on numerous boards, including the California Missionary Baptist State Convention and the National Baptist Convention of America.
He is survived by his wife Betty, daughters Phyllis and Tori, and several granddaughters.