Future Quest offers workshops, worship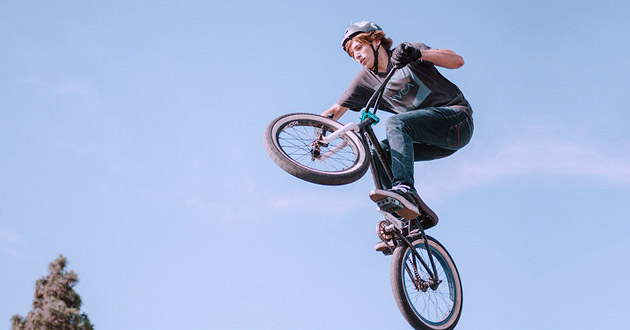 Future Quest, the annual youth training conference sponsored by Foothills Christian Fellowship, will be held from June 24 to 26. The conference is open to any student who will be enrolled in grades seven through 12 for this fall's school calendar.
This year's theme is "Restored."
Each day students can choose from among at least 15 workshops designed to give them practical help in becoming young men and women of God. The 50-minute workshops will deal with such issues as helping friends in crisis, dating and purity, body image, influence of the media, leading friends to Christ, worship leading, missions, developing a devotional life, godly goal setting, outreach training, dealing with divorce, holiness and prayer.
Complementing the educational offerings, the conference will also offer several ministry outreaches. Students opting for the Beach Reach will use a workshop session to will learn how to simply listen to people and share God's love. Those interested in Urban Ministries will team up with a ministry in downtown San Diego to serve the working poor and homeless.
Perennial speaker Bill Wilson, founder and pastor of the Metro Inner City Ministries in Brooklyn, N.Y., returns to shares his success in inner-city ministry. His Metro World Child operates programs in some of the toughest neighborhoods in the world, including more than 200 sites in New York City, as well as in the Philippines, Romania, Kenya, India and South Africa. Nearly 100,000 children are reached each week through Metro World Child.
Other guests include hip-hop artist and teacher Trip Lee; Tim Barton, an ordained pastor and speaker for WallBuilders; solo artist Lacey Sturm, a spokesperson for Whosoevers and former member of Flyleaf band; Mike Van Meter, the junior pastor at Foothills; and Mark Hoffman, founding co-pastor at Foothills and executive director of Youth Venture Teen Centers and Higher Ground After-School Bible Clubs.
In addition to the worship and workshops, the event offers a skatepark, prayer tent, game lounge, DJ lounge, inflatables and a BMX course.
The early registration fee is $35 per person before June 15. After that deadline, the rate is $42. Those wishing to attend for one day will be admitted for $20. Youth leaders will be admitted free for every five students who register as a group.
The church is located at 365 W. Bradley Ave.
For more information, visit www.futurequest.tv or call (619) 442-1467.