Go play outside: 7 keys to raising nature-loving kids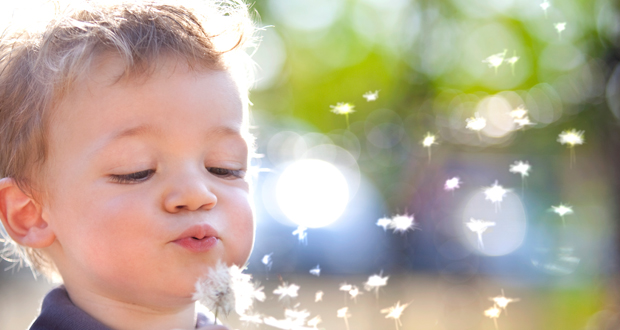 My parents likely didn't set out to raise a kid who wanted to be outdoors—it just came natural for them. My dad had a garden, and my mom "put up" everything that was harvested. I, of course, was expected to help, not only with the garden, but also with the beehives that my father placed on our property near the adjacent fields. We were outside a lot.
I'm now a father, and I'm trying to instill into my three children an even greater love for nature than I had at their age.
But these are challenging times. A British survey showed that children today spend 10 times more hours watching TV than they do playing outdoors. Another poll showed that only 40 percent of children would rather play outside than inside.
Video games and electronics are a big culprit. Another is decreased open space in urban areas. I've begun reading Richard Louv's 2005 book, "Last Child In The Woods," which examines how we can save our children from what he calls "Nature Deficit Disorder." His book has me wondering: What can we as parents do to keep our children from becoming indoor hermits?
Our oldest child loves being outdoors, and we think his two younger siblings will, too.
Here are seven ideas that worked for us, and just might work for you:
1. Understand that you don't have to go to Yosemite or Yellowstone—and you don't need a big yard. That small yard will work just fine. And if you don't have that, visit that city or state park down the road. Through the eyes of a child, that small yard and that tiny park are probably huge. Children don't need a lot of room. (OhRanger.com is a good guide for state and federal parks. NatureRocks.org has great ideas on what families can do in their backyard.)
2. Be enthusiastic. If we are excited about the outdoors, our kids will follow our lead. It's really not that hard. That high school science teacher who was excited about astronomy or trees or clouds was right: Nature is cool, and the science behind everything is fascinating.
3. Turn off the television. Studies show that children who watch too much TV are more likely to be lazy, obese and have trouble focusing—and less likely to make good grades. Louv was right when he wrote: TV steals time, while nature "amplifies it."
4. Don't buy a video game system. My son is only 5, and I'm holding out as long as possible before I even consider getting him one. Besides, he can get his own game system when he goes to college.
5. When indoors, focus on the outdoors. If your children watch TV, guide them toward programs about nature and animals. Our 5-year-old has learned to love animals by watching PBS' Wild Kratts. The BBC's nature documentaries (such as Planet Earth) are spectacular. Also, buy books and games that have nature themes. When he's indoors, often he's thinking about what's outdoors.
6. Make it a habit to go outdoors each day with your kids. Even if it's only 5 to 10 minutes, it's a good practice. Play ball or tag. Ride bikes. Explore the yard. If your child has been more of an indoor kid, this ritual eventually might change their outlook.
7. Realize that there is a spiritual component involved. God created that majestic mountain, that beautiful lake, and that wonderful tree (right outside your door) for a reason. They are all to remind us that there is a Creator—a Creator who loves us. This idea alone has driven me. I like what Sally Lloyd Jones wrote in The Jesus Storybook Bible: "God created everything in his world to reflect him like a mirror—to show us what he is like, to help us know him, to make our hearts sing."
Michael Foust
Michael is the father of three small children, a writer and editor, and blogs about parenting at www.michaelfoust.com.