In Sudan, Meriam Ibrahim afraid for life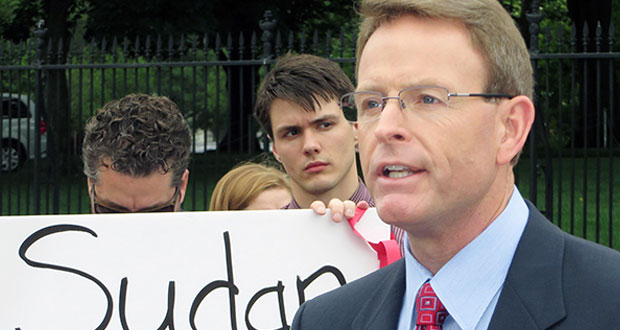 KHARTOUM, Sudan — Persecuted Sudanese Christian Meriam Ibrahim is staying at the U.S. embassy in Khartoum, Sudan, for her safety, she told CNN by phone, and is unable to leave the country that in May condemned her to torture and death because of her faith.
Ibrahim also said doctors have told her that Maya, the baby she delivered in May in a Sudanese prison, may never be able to walk because Ibrahim was forced to undergo childbirth with her legs chained.
"Something has happened to the baby," she told CNN. "I don't know in the future whether she'll need support to walk or not. I couldn't open my legs so the women had to lift me off the table. I wasn't lying on the table."
Ibrahim remains shrouded in controversy after a Sudanese appeals court overturned her death sentence and released her from prison June 23, only to be rearrested a day later as she tried to leave the country. About 40 Sudanese police officers seized her at the Khartoum airport, accusing her of trying to flee Sudan with falsified papers. She has been released from jail on the latest charge, but has been forbidden to leave the country, according to news reports.
"It's my right to use the papers and have a South Sudanese passport because my husband is a South Sudanese citizen. He has an American passport and South Sudanese passport. I never forged any papers," she told CNN.
Ibrahim remains committed to her Christian faith but is afraid for her life and unsure of her next move, CNN reported Tuesday (July 1).
Ibrahim was born to a Sudanese Muslim father and an Ethiopian Orthodox mother, but her father disappeared from her life when she was 6 years old. Though her mother reared her as a Christian, Islamic law asserts she is Muslim by birth because her father was Muslim.
Ibrahim's marriage to a Daniel Wani, a Christian, is treated as adultery under Islam's sharia law, leading to the sentence of 100 lashes and death. Authorities reportedly had planned to carry out the whipping, then the execution, after Ibrahim nursed her daughter to age 2. She and her husband also have a 21-month-old son Martin.
Ibrahim's persecution is the latest evidence of Sudan's standing as one of the world's worst violators of religious liberty. The State Department has listed the militant Islamic regime among its "countries of particular concern" (CPC) since 1999, the first year such designations were made by the U.S. government. Eight countries currently are on the CPC list.