Medicinal mushrooms blazing a path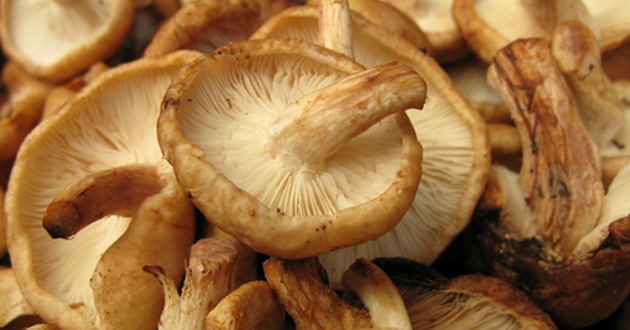 As a little kid growing up in East San Diego, I remember heading out in the early morning hours to see what magical alien orbs sprang up overnight on our front lawn. It was my own quirky version of a year-round Easter egg hunt. They felt different than any other plant or shrub, foam-like and soft. The underside "gills" were perfectly formed, and the musty smell is imprinted in my memory bank.
My parents warned me about eating our visiting mushroom friends when they saw me carefully dissecting the poisonous harvest on our picnic table.
Many years later, I worked as a territory manager for the nation's leading nutritional herb manufacturer, calling on natural food stores and educating the public on the benefits of "God's Natural Pharmacy."
Needless to say, I became very excited and curious when my company introduced medicinal mushrooms to the line. I pored over the literature and heard scientists speak on the many uses of mushrooms throughout history. Mushrooms in fact, have been used for centuries in numerous cultures as clothing, tools, food and medicinals.
I was both hooked and fascinated! "Mycology," the scientific study of edible fungi, was truly making its mark through research and proven efficacy.
Several years down the road I remember meeting the owner of a mushroom production company at a four-day medical conference. I was coming down with something that was about to knock me out, standing on my feet for countless hours and interacting with hundreds of people. He gave me a small bottle of an almost-black liquid and explained if I took 10 drops in warm liquid several times a day, I might feel better. He was right. This welcome remedy totally knocked out the bug.
Working now as a nutritionist in a leading-edge pharmacy chain that also supports health and longevity, we get to learn about some of the great new inroads surfacing in the field of functional medicine. Last year, I came across Dr. Paul Stamets, mycologist, founder, cultivator and producer of Host Defense Organic Mushrooms in Olympia, Washington.
This guy knows mushrooms!
I watched him give a class on TED online and I read as much as I could find about his passion to preserve and protect as many ancestral strains of mushrooms in the Pacific Northwest. For more than 30 years, Stamets has discovered several new species of mushrooms and pioneered countless techniques in the cultivation of edible mushrooms.
In his book "Mycomedicinals" Stamets describes and documents the health benefits of 17 different species of mushrooms and includes answers to frequently asked questions along with an extensive bibliography. His book, one of four he's authored on mushrooms, also includes an extensive bibliography.
Leading fungus among us
One of America's top naturopaths, Dr. Mark Stengler, whose practice is based in Encinitas, is the author of 18 different books on natural medicine. In his book "The Health Benefits of Mushrooms," he states, "There are over 700 species of mushrooms that can be eaten as nutritious foods. Medicinal mushrooms have been shown to restore the competency of the immune system and improve a variety of serious illnesses."
Dr. Andrew Weil, a highly respected physician, speaker, TV guest and author, is also a big fan of mushrooms.
He shares a brief guide to his favorite varieties:
Shiitake—These flavorful and meaty mushrooms contain a substance called eritadenine, which encourages body tissue to absorb cholesterol and lower the amount circulating in the blood. Shiitakes also have antiviral and anticancer effects
Cordyceps—A Chinese fungus, this species is used to support energy and stamina. They are also known for improving athletic performance by assisting in oxygen uptake and enhancing the body's natural metabolic systems.
Maitake—This delicious mushroom has antiviral and blood sugar balancing enhancing effects. Rich in beta glucans, maitake is well known for promoting immune health.
Lion's mane—A non-toxic, medicinal and culinary mushroom, lion's mane is believed to improve mild cognitive impairment while supporting neurological function.
Reishi—Strictly a medicinal mushroom, reishi is shown to have significant anti-inflammatory effects, reduces allergic responsiveness and protects the liver.
Most mushrooms are sold in capsule or liquid form.
It's right about now I have to say that these statements have not been evaluated by the FDA, and these products are not intended to diagnose, treat, cure or prevent any disease.
As you can see, mushrooms are amazing and can open up a whole new world of nutritional support and exploration!
Please let me know if you have any questions or comments by emailing me at kim@ucprx.com. May you serve and bless others in good health!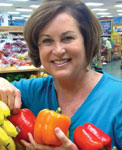 — by Kimberly Ruby
Ruby is a certified nutritionist at University Compounding Pharmacy, has been in the wellness industry for more than 20 years. She has been facilitating one of the longest-running weight management support groups in the nation, meeting weekly in the North County for 10 years. Her health segments have appeared on several local news channels.