Peace on earth at the dinner table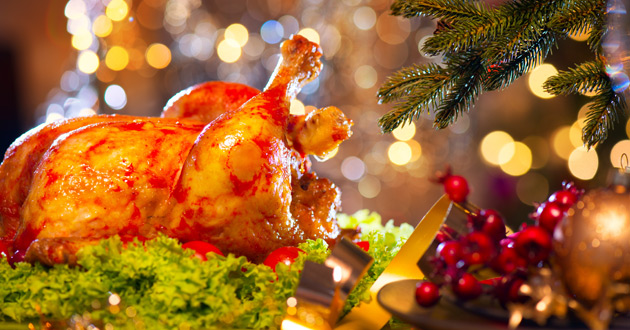 "Help! I've fallen and I can't get up!" You've seen the commercial for the life-saving medical device. Have you stumbled recently? Not a physical fall like the senior in the TV ad but a fall or departure from a goal, a commitment or a healthy behavior that you so want to have victory over?
The holidays are upon us, and many of my patients are experiencing a surge of anxiety. Calorie overload, excessive temptations and a flurry of commitments that sends us rushing and doing rather than being and enjoying. Instead of experiencing the fullness of family and friends, we settle for surviving the holidays rather than "thriving" the holidays.
What if peace on earth could begin at the dinner table?
Imagine sailing through the next month of parties, dinners and festivities without worrying about what to eat, how much to eat and how to say no to the relatives who have their own tradition of wanting to stuff both you and the bird.
Janice Baker, one of San Diego's most respected registered dieticians and diabetes educators, recently spoke at our weekly support group. She offers Refreshed readers her clever tips and suggestions for healthful holiday eating. With more than 10 years experience in teaching and nutrition counseling, Janice empowers her patients by sharing new tools as well as the latest research in overcoming health challenges.
Six essentials for holiday success
Limit Choices. We consume more calories when we are offered a large variety of food. We want to try everything! Instead, select one food item from each category when at a party. For example, one appetizer, one dessert and one beverage. For lower calorie selections such as veggies and proteins take one serving to start with and return for seconds if you are truly still hungry.
Consume water-based foods. Try reaching for "water-rich" heavy foods such as fruits and vegetables instead of chips and crackers. Any time you pair water and fiber it's more filling and holds your hunger in check.
Think small. Use smaller plates and select smaller servings. Enjoy each food item by chewing slowly and noticing the tastes and textures, but avoid excessive calorie intake. This way you won't feel deprived and you'll experience the variety of foods usually reserved for the holidays.
Keep moving. Schedule exercise into your day. Don't wait until the end of the holiday season. Exercise regulates your appetite and keeps you on track.
Drink water before dining. Water helps reduce your appetite. It creates a sense of fullness so you are less likely to over-indulge. (Alcohol is an appetite stimulant and is also full of calories.)
Limit party drinks. One cup of eggnog equals 350 calories. That's like drinking ice cream! One cup of punch is about 150 calories.
It's all about a plan
Many times when we are put in situations, like in the non-stop "culinary offerings" during the holidays, establishing structure and having a plan in place can be very helpful.
Janice also shared The Intuitive Eater's Holiday Bill of Rights, which promotes inner peace and a healthier waistline:
You have the right to honor your fullness, even if that means saying "no thank you" to dessert or a second helping of food.
It is not your responsibility to make someone happy by overeating, even if it took hours to prepare a special holiday dish. You can take home leftovers to savor the next day.
You have the right to eat pumpkin pie for breakfast!
New Year, New You
Consider these two simple health-provoking questions as we approach the New Year:
If you could paint a mental picture of a healthier, happier you, what would it look like?
And what are three things you can do right now to get you closer to that new you?
One of my patients said it best when she told me the first two letters in the word goal are "go," which means we need to take action and put forth the effort.
Remember, in pursuing new, healthier habits this coming year we are never alone. This is wonderful news! We always have an advocate.
Psalm 43:8 gives us this assurance; "The Lord will command His loving kindness in the daytime; And His song will be with me in the night, a prayer to the God of my life."
Wishing you peace, perseverance and wonderful Christmas memories.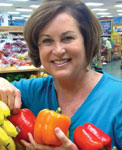 — by Kimberly Ruby
Ruby is a certified nutritionist at University Compounding Pharmacy, has been in the wellness industry for more than 20 years. She has been facilitating one of the longest-running weight management support groups in the nation, meeting weekly in the North County for 10 years. Her health segments have appeared on several local news channels. Please feel free to email me if you have and questions or comments on health-related topics to: kim@ucprx.com.