San Diego walking trails, something for everyone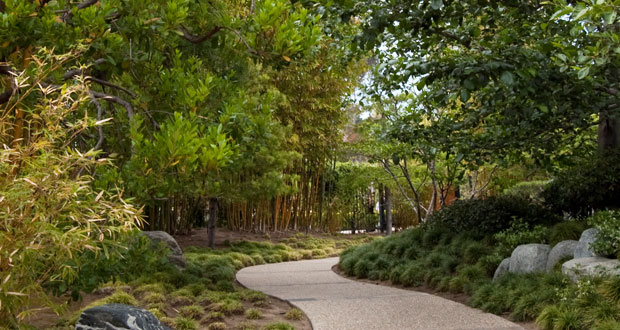 From the coast to the mountains, San Diego has hundreds of trails for every skill level and taste. Here are few easier trails that would be perfect for family outdoor adventure.
Guy Fleming Trail, Torrey Pines State Reserve
A 2/3-mile loop, the Guy Fleming Trail is the easiest of numerous hikes in the reserve. It is relatively level, with drinking water and nature markers. It is diverse in its scenery, with pine forests, ocean vistas, sandstone formations and spring wildflowers. In the winter, hikers have been known to see gray whales and bottlenose dolphins.
Learn more, www.torreypine.org.
William Heise County Park
This county-operated park near Julian offers nearly 11 miles of trails for hiking, equestrian and nature walking. The park sits at more than 4,000 feet and hikers can enjoy a wide range of elements within the 929 acres. The skill level varies from easy to difficult, and those using the trails can experience oak, pine and cedar forests, meadow, winter snow, spring wildflowers, mule dere and the occasional bobcat and mountain lion.
Learn more, www.sdcounty.ca.gov/parks/Camping/heise.html.
Dust Devil Nature Trail – San Dieguito River Park
The trail, featuring three loops totaling 1.7 miles, was formerly known as the Mesa Loop Trail. It's described as an easy, flat trail that works well for children, those with limited mobility and for leashed dog walking. The trailhead is located on El Camino Real, east of Interstate 5 and south of Via de la Valle. Hikers will enjoy wildlife viewing on the rails.
Learn more, www.sdrp.org/trails.htm.
Sunset Cliffs
For ocean lovers, the 3.7-mile hike along the western shore of the Point Loma peninsula, the Sunset Cliffs hike is tailor-made for late afternoon as the sun prepares to dip into the sea. Located within the 68-acre Sunset Cliffs Natural Park, the trail offers glimpses of birds and sea life. The stunning cliffs are home to dramatic formations, caves and intertidal species. Part of the route is in the midst of a native habitat restoration project. The trail can be accessed at Ocean Front Street and Sunset Boulevard.
Learn more, www.sunsetcliffs.info.
Balboa Park
San Diego's magnificent urban green belt, Balboa Park, has 19 trails totaling 65 miles. The trails vary in length and scenery. One of the easiest is a 1.5-mile concrete path along a tree-lined walkway that winds through the north end of the West Mesa area. The trail is one of five located on the northwest side of the park, part of the Sixth and Upas Trails Getaway.
Learn more at www.balboapark.org go to Inside the Park and then click on the trail link under the recreation heading.