Technology advancing Christian persecution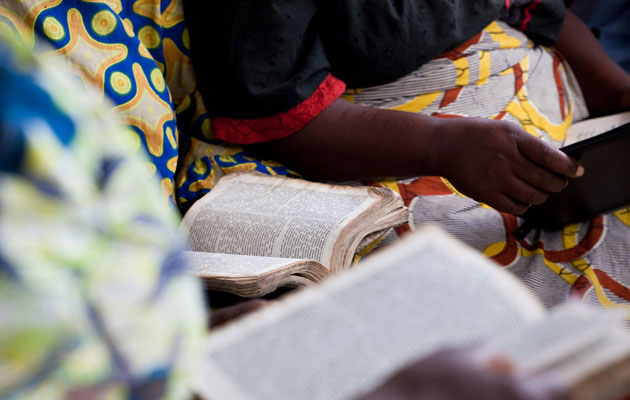 The use of technology is advancing and strengthening Christian persecution, Open Doors CEO David Curry said Wednesday (Jan. 15) in releasing the ministry's 2020 World Watch List of the 50 countries where such persecution is most severe.
"Christian faith is under attack and the methods of that persecution are becoming more sophisticated, and thus pose a greater threat," he said, "because they have the ability to oppress on a massive scale now, and I think it's a blueprint for others."
In China, ranking 23 on the list, the government has widely installed surveillance cameras and employs facial recognition technology to track Christians more than ever, punishing them for their Christian lives.
"Clearly Iran [ranked 10] is interested in this technology," he said, "and you can imagine how, in the hands of an Islamic regime, this could be a massive tragedy for Christians, for Jews and for others."
In other persecution trends, violent Islamic extremism is spiking in sub-Suharan Africa, with Boko Haram, militant Fulani herdsmen and the Islamic State of West Africa Province especially active in 12th-ranked Nigeria; radical Islam is spreading violence and fear in Southeast and South Asia with "completely unexpected atrocities" including Easter attacks on churches and hotels; Christianity is on the verge of disappearing in 15th-ranked Iraq and 11th-ranked Syria.
The World Watch List annually grades countries on Christian persecution, based on violence and systemic pressure in five spheres of Christian life: the church, community, family, private life and national involvement.
Open Doors counted 260 million Christians who experienced high levels of persecution in the 50 countries studied; 2,983 who were killed for their faith, and 3,711 who were detained without trial, arrested, sentenced and imprisoned. Attacks on churches and Christian buildings totaled 9,488.
Christian persecution "is worse in every theater around the world," Curry said, but he reported hope despite the trends and spiking numbers.
"I think there's hope in that Christians are building community even in the midst of this persecution, and people, even at high government levels, are talking about it, recognizing that this is a problem," he said, crediting the United States government with advancing the global conversation. "I think that's a good sign; there's still a lot to be done."
He encouraged Christians to share the persecution list available at OpenDoorsUSA.org, to read the report's stories of individual persecution, and to pledge to pray weekly for the persecuted church at ODUSA.org/pledge, which offers an app with prayer requests and reports of answered prayer.
"We're asking people to take a prayer pledge, once a week, to pray for persecuted believers," he said. "We'd love for tens of millions of Christians to be praying for the persecuted church on a weekly basis."
North Korea tops the list for the 18th consecutive year, where the 300,000 Christians in the country of more than 25 million people are persecuted under Communist and post-Communist oppression.
"If North Korean Christians are discovered, they are deported to labor camps as political criminals or even killed on the spot," according to the report. "Driven by the state, Christian persecution in North Korea is extreme and meeting other Christians to worship is nearly impossible unless it's done in complete secrecy."
Rounding out the top 10, in descending rank, are Afghanistan, Somalia, Libya, Pakistan, Eritrea, Sudan, Yemen, Iran and India.
Completing the list, in descending rank, are Syria, Nigeria, Saudi Arabia, Maldives, Iraq, Egypt, Algeria, Uzbekistan, Myanmar, Laos, Vietnam, Turkmenistan, China, Mauritania, Central African Republic, Morocco, Qatar, Burkina Faso, Mali, Sri Lanka, Tajikistan, Nepal, Jordan, Tunisia, Kazakhstan, Turkey, Brunei, Bangladesh, Ethiopia, Malaysia, Colombia, Oman, Kuwait, Kenya, Bhutan, Russian Federation, United Arab Emirates, Cameroon, Indonesia and Niger.
Nigeria remains the most violent country for Christians, Open Doors said.
— by Diana Chandler | BP