Tennessee pastor detained in India after judge retains passport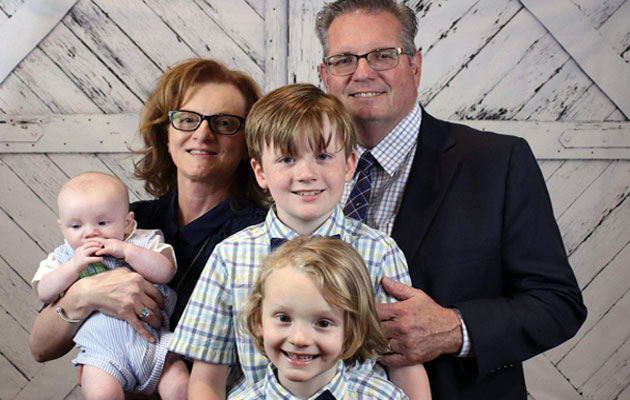 There are no immediate options to bring home a U.S. pastor whose passport was confiscated in India on a Customs charge, his wife said Friday (Jan. 17) after his fifth unsuccessful court appearance.
"Right now, we do not know. We don't know," said Rhonda Nerren, wife of International House of Prayer pastor Bryan Nerren of Shelbyville, Tenn. "He's just stuck. He's not a hostage like holding a gun to his head; but you know, they are holding him in India for no reason."
Nerren has been stuck in India since October 6 when authorities arrested him for a week, charging him with violating customs laws for not declaring $40,000 he carried to conduct Sunday School conferences in India and Nepal. A judge confiscated his passport and imposed a travel ban.
Nerren has paid a $4,000 fine, his son Kevin told WKRN TV of Nashville, but a judge refused to return his passport Thursday.
The International House of Prayer posted an update on Nerren's case Thursday.
"The news is very bad again. The fifth time to court with the same result," the church said. "No possible release in near future unless God wills it. Please keep praying, our only hope is a miracle. We believe in miracles even though God remains silent concerning the return of Pastor Bryan home to family."
India, a Hindu nationalist country of 1.4 billion people, is the 10th most dangerous country for Christians, according to international religious freedom watchdog Open Doors. Christians there number 66 million, Open Doors said.
Nerren, a nondenominational pastor, has led Sunday School conferences in India and Nepal for 17 years as leader of the non-profit Asian Children's Education Fellowship ministry. His wife said he is in good spirits, though disappointed in the outcome of the latest hearing.
"He is very strong in faith, and believing that this is a God appointment and that we will walk through this until God says differently, and that He is walking with us through it," Rhonda said. "So he is very strong, even though at times I can tell he's disappointed and feels a little bit of defeat through it all."
Authorities say he violated the Foreign Exchange Management Act (FEMA) and the Customs Act. Rhonda talks with him daily, she said, and he communicates with the church through Facebook, as he is no longer in jail.
"We have teams of people … here in the United States and in India working on this," she said. "There's not another hearing set yet…. We don't have any kind of options, I mean not anything concrete."
She thanked those who have prayed for him, and requested continued advocacy.
"I would ask for anyone who has any connection at all, if you have a connection with the White House or anybody … to help," she said. "But most of all prayers, because that's what's going to bring him home. A miracle is going to bring him home.
"We really appreciate [the help of] so many of our brothers and sisters, even though we are not the same denomination," she said. "Everybody has been just absolutely awesome to help us fight, through prayer, finances and everything.
"Even though it's been a tough journey, it's been an awesome thing to see the body of Christ being the body of Christ."
The Nerrens have two grown children and three grandchildren.
The American Center for Law and Justice is among those advocating in Nerren's defense and has started a petition at aclj.org for his return to the U.S. The petition has more than 143,000 signatures.
State and national lawmakers are also advocating for his release, according to news reports. Nerren's church is not affiliated with the International House of Prayer movement out of Kansas City.
— by Diana Chandler | BP