'Walking worship' new lifeline for Chinese Christians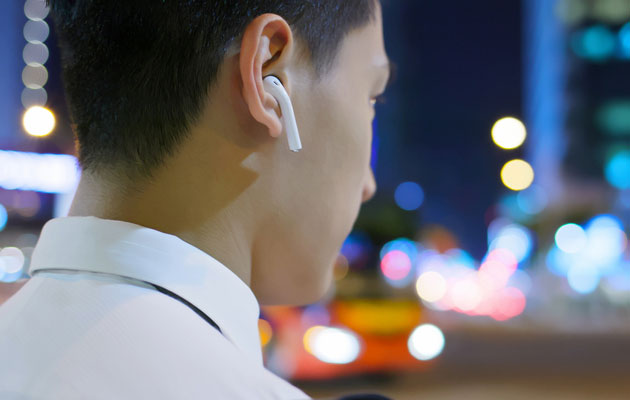 "Walking worship" is what the pastor calls it. After the Chinese government destroyed his underground church in Beijing, the congregation resorted to a new thing.
"Without any place to worship, because any place we gather is not safe," said Xiang En, "we used a kind of unique form of worship in the church history. We call it 'walking worship,' WW." The church multimedia team records a weekly audio file of an entire service, from the call to worship to the benediction, and safely distributes it to congregation members.
"When we were walking on the street, the park, even in the wilderness, actually we were listening to an audio record of our Sunday service … in that one-hour audio file," Xiang said. "We just listen, we cannot speak out loud, we cannot sing out loud, and we cannot gather in outdoor spaces to worship because any organized gathering in public space will be seen as a threat to the CCP (Chinese Communist Party) in China."
"Xiang" is a pseudonym for the pastor who moved to the United States in January 2019, after China closed his church. He spoke by phone in an interview arranged by international religious freedom advocate Open Doors upon the release of the 2020 World Watch List of the 50 most dangerous countries for Christians to live. China ranks 23.
In closing Xiang's church, China employed technological surveillance, included in a method Open Doors identified Wednesday as a growing trend in religious persecution.
"In March 2018, the government officers … wanted to install facial recognition cameras inside our sanctuary on the pulpit to watch our congregation," Xiang said. "Of course, we refused that unreasonable demand, but they still installed a facial recognition camera in the lobby of our church building, because we rented a whole floor of an office building."
The floor was formerly a nightclub, Xiang said, but the church transformed it into a sanctuary to worship God.
"Through that camera, the government officers can collect private data of our church members, where they're working, where their children [are] going to school, where the elders are going to hospital, where they're living, every private data they can collect," Xiang said. "And then they can hunt down every single church member to threaten them, to intimidate them and to prevent them from going to our church.
"On Sept. 9, 2018," Xiang said, "hundreds of policemen raided our church, smashed our church building and put our fulltime ministers, our senior pastor under custody, and took away all of our church property and shut down the church."
While China's house church system is modeled after early churches in Rome, Xiang said, walking worship is emerging as perhaps a better option in the midst of current persecution.
"Probably the more reputable question the Chinese churches should ask is, 'Could we do even better than the early church, with the church model?'" Xiang said. "We need to be brave, but at the same time we need to be innovative. We need courage, but at the same time we really need wisdom to face the persecution, the situation nowadays."
Neighbors can report house churches to the government, Xiang said, and collect rewards comparable to as much as $5,000. But with walking worship, passersby aren't the wiser.
"But we are praying internally. We are singing, not so loudly," he said of walking worship. "That's kind of a unique experience and encourages a lot of brothers and sisters."
Despite the severe persecution the church endured, Xiang said missions and church planting have remained priorities of the congregation.
When he fled China, he stopped for a month in Canada and planted a church to reach church members who had moved there. The Beijing church sent more than 10 cross-cultural missionaries to minority areas of China, Middle and West Asia, and the Mideast, he said. The church is trying to build a mission center in Israel.
"Even during severe persecution, we're still faithful and brave to be a missionary church, still spread Gospel to nations and send missionaries to plant churches to nations," he said. "Our testimony is just one of the many of the Chinese churches, very encouraging to the global churches and brothers and sisters."
Xiang praised Open Doors for its work to end Christian persecution globally, and recalled a message he preached from Revelation 3 regarding the letter to the church at Philadelphia.
"So it says how Christ our Lord, who holds the key of David … will open a door that no one can shut," Xiang said. "That message is powerful, because it reminds us the key of our church, the key of our life, the key of our future is not … in the seats of people — any authority — but only … in the supreme authority, which is the hands of our Christ Jesus."
China needs the support of the global Christian church, Xiang said.
"The recent climate for Christians in China has entered a bitter winter, or even an ice age. A bitter winter, what we need to survive, I think we need warmth," he said. "And I think the warmth will come from the body heat of Christ, the global body of Christ, the prayer, the love, the support of global body of Christ, our global brothers and sisters."
— by Diana Chandler | BP