Winning back a fit body this summer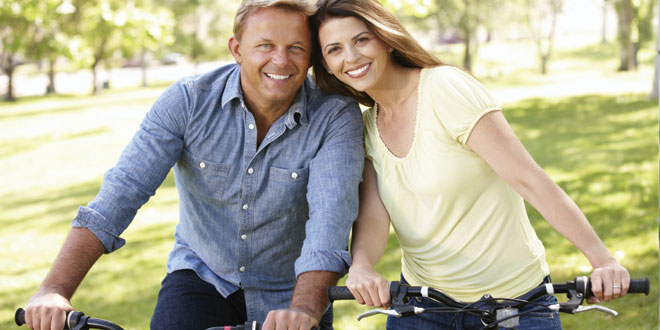 Summer is here and the most awaited event is taking place as I write—no, not the first day of The Del Mar Fair, but the Miss Universe Pageant. Two very different venues on quite the opposite spectrums of the calorie scale.
Here by the sea, deep-fried, batter-covered everything and miles away on my TV set, uncovered waif-like beauties up on a stage.
As I rejoiced for the size-zero winner from Nevada, I got up and examined myself in the mirror. This has to be the only time I was actually grateful for diminishing eyesight! My generous silhouette was screaming the truth, and I had already resolved to make a few "Summer Resolutions." I thought longer days, vertical sun rays and a bounty of magazine recipes would make this warm season the easiest to shed excess pounds for she who has super knowledge but not super powers. I am admittedly struggling.
What makes this so unfair and ironic is I AM the weight loss expert, the "go-to" gal for overhauling the human frame. People fly in to see me and wait at very long border-crossings.
It's my reluctant niche and my appointment book is always bursting. The more successful I become, the busier (and bigger) I get!
I know how to lead people to more vibrant health, increased energy and leaner bodies, but I can't seem to get to the front of the line to take my own advice. Lab coats hide a multitude of sins and elastic rules!
It's high time I join my own support group, the one I've been facilitating for more than 10 years, and become an active participant! We've lost over 50,000 pounds and I'm looking to add 15 more pounds to that number!
Changing the way you think
In the spirit of truth and transparency, as one who regularly calls on the Most High for the most needy, I'll share what my patients tell me have greatly helped in keeping them on track for summer success. Yes, I am taking notes and will be a compliant patient as well, since it is I who originally created the following tips!
This is summer vacation; it's not a vacation from healthy habits. Re-visit your "why" for seeking and maintaining optimal health and don't be derailed by the seductive sights and smells of summer. Remember to change the way you think before you change the way you eat, and temptations will be tolerable. You will look at barbecues, reunions and trips to foreign lands differently as you ask yourself "what will be the price to pay tomorrow and the next day if I take more than my body needs for sustenance?"
Be pro-active and have a strategy for long road trips, airport delays and limited options for healthy dining while traveling. Planning ahead is key when it comes to eating healthy on vacation. Trader Joe's has perfect "take with" snacks such as nuts, dried fruit and protein bars. Consider packing Blue Ice in a small cooler and stopping at grocery stores along the way for fresh fruit and vegetables.
Yes, resting and relaxing are great ways to recharge when you are "getting away from it all" but incorporating a walk every day while on vacation should become a normal and healthy tradition. Watching your kids kayak, swim, run, play, hike and ride bikes does not burn any calories for you; participating does!
If you're not planning on leaving the area this summer, local activities in America's Finest City are plentiful and often free. There are many miles of beaches and new parks to explore. Consider trying paddle ball or another aerobic but fun activity that may not feel like "exercise" but will do the job and get your heart rate up.
I'll give you an update on my "Summer Resolutions" next month and the progress I'm making. With prayer and perseverance we can make this a time of looking ahead with courage and grace. Can't forget that grace!
Please feel free to email me at kim@ucprx.com if you have any nutritional challenges or questions you would like to see in a future column. We're in this journey together.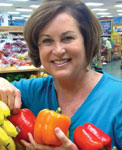 — by Kimberly Ruby
Ruby is a certified nutritionist at University Compounding Pharmacy, has been in the wellness industry for more than 20 years. She has been facilitating one of the longest-running weight management support groups in the nation, meeting weekly in the North County for 10 years. Her health segments have appeared on several local news channels.