Words for the whole world | New methods, technology create Bible translation boon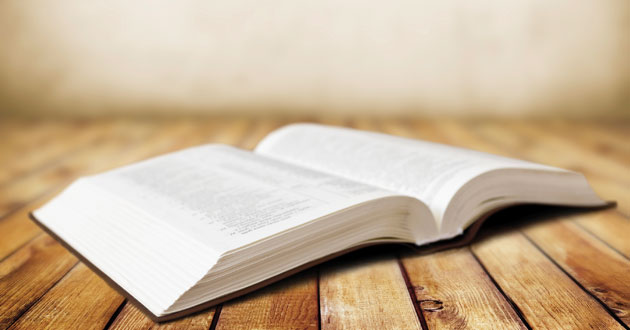 Bible translation, which used to take as long as 30 or 40 years for a single language, is speeding up, thanks to new approaches and digital advances.
Volunteers with Wycliffe Associates, one of the globe's leading translation ministries, for instance, recently completed 48 percent of the New Testament in just two weeks through a pilot program using native-language translators.
"Rather than a single team translating their way through the Scriptures sequentially, multiple teams of national translators, church checkers, and certified translation consultants translate Scripture portions simultaneously, working in parallel," said Bruce Smith, president and CEO of Wycliffe Associates.
The new translation and training approach, Mobilized Assistance Supporting Translation, or MAST, launched late last year and included a group of minority Christians who were routinely persecuted for their faith.
"The whole translation strategy is based on learning principles that have been tested and proven over a long period of time in a wide range of educational settings," Smith said.
The 13 national translators were divided into teams of four, and each team was assigned one of the four Gospels: Matthew, Mark, Luke, or John. Next, each team member was assigned a portion of the book. The translators worked 12-hour days and completed approximately 34 verses each day, drafting during the mornings and using a five-step process to verify the verses in the afternoons and evenings.
By the end of two weeks, the group had completed the drafting and checking process for Matthew, Mark, Luke, John, and 1 and 2 Timothy, representing approximately nearly half of the New Testament. The entire New Testament, Smith said, should be ready to print sometime this summer. An audio version should also be completed by then.
During the project, Wycliffe officials said they found no decrease in the quality of the translation compared to traditional translation methods, which can take 25 to 30 years for completion of a New Testament. Even updated translation methods limited completion time to an average of 6 to 10 years.
While the pilot has proven successful, there is little time for these teams to rest, as translators estimate there are 30 to 40 more Asian languages still in need of the Bible. In addition, 25 other groups have asked Wycliffe Associates to facilitate the MAST strategy for their languages, and Wycliffe Associates has made plans to begin additional translations in 2015 using the MAST program.
"We have a rapidly expanding number of partners and languages who want to test this strategy as soon as is practical," Smith said. "The great news about this is that it will not only increase the number of languages that have Bible translation in progress, but it will also significantly expand the team of trained facilitators—meaning that even more languages can benefit in the years to come!"
Last year, 2,544 Wycliffe Associates team members worked to speed Bible translations in 66 different countries.
In addition to the work by Wycliffe, other translation groups are using technology, including phone apps, to improve access as a way to eradicate "Bible poverty."
In February, for instance, Deaf Bible and DOOR International announced a new initiative to make Bible content available in more than 350 sign languages worldwide, in hopes of increasing access to that population.
According to both groups, just 2 percent of the global deaf population has ever been exposed to the gospel.
DOOR International, an acronym for Deaf Opportunity OutReach, International, has trained deaf leaders in evangelism, discipleship, church planting and leadership development for more than 15 years. Eleven years ago they teamed up with the Wycliffe Global Alliance to begin work in sign language Bible translation. DOOR now has projects in 12 sign languages, with four more to begin this year.
Officials with Deaf Bible said they are committed to coming alongside translators to help get the sign language translations into the hands of those who need it.
"What we really see ourselves as is translation accelerators," said J.R. Bucklew, director of Deaf Bible. "Whether it's raising funds, providing support material and labor, or working on the newest tech innovations, we will do everything within our power to open God's Word to the Deaf."
The Deaf Bible is an online platform developed by Faith Comes By Hearing and is the No. 1 deaf app in the market, according to its website.
— by Lori Arnold