Bible women are focus of new book series for girls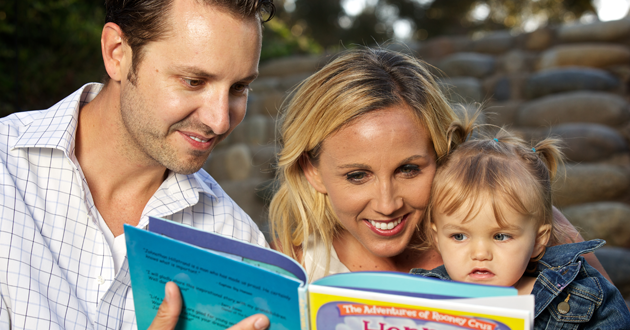 ENCINITAS — "Bible Belles," a new book series for girls that is designed to model the feminine traits of five "superhero" women from Scriptures, has released its first installment. "Hannah: The Belle of Prayer" shares the story of the biblical Hannah through the eyes of Rooney Cruz, a 9-year-old girl.
The series was created by Encinitas resident Erin Weidemann, who named her young character after her toddler daughter.
"These five women represent a journey that today's modern girl can take to become someone whose beauty radiates from within, a journey to be heard," Weidemann said.
The author will be signing copies of her book from 8 a.m. to 6 p.m. Sept. 13 at the Rock Pile Bookstore at Rock Church.
A teacher by trade, Weidemann said she created the characters to counter cultural pressures for girls to be loud, rude or tough in order to gain the love and respect of others.
In addition to choosing the stories of Hannah, Esther, Abigail, Ruth and Deborah, Weidemann combined their names to create the acronym HEARD.
"These women from the Bible were chosen because they made a different kind of noise," the author said.
Each woman also represents a unique characteristic that Weidemann believes all girls should try to emulate. In the inaugural book readers are shown that the first step in having a relationship with God is honest and open communication.
"In every story, Rooney learns about one special superpower that each Belle possessed, and she earns these powers for herself," Weidemann said. "Through her adventures, Rooney comes to understand God's love and the special assignment He chose just for her. It is our hope that girls realize their own capacity for transformation and are empowered and encouraged after reading the series."
Weidemann was motivated to change the lives of young girls after coming to the Christian faith during own journey with cancer at age 26.
"My life is a real miracle and proof that God can and does powerfully change a person's heart and way of thinking to align more with His will and plan," Weidemann said. "I never thought I would live long enough to be a wife or a mother, but look what God did! 'Bible Belles' is happening because God delivered me out of a real struggle, showed me the hero in my own heart, and is now powerfully moving through this series to help girls discover His plan for their lives, too."
The books, written for girls ages 6 to 10, are illustrated by former Disney animator Rob Corley.
Future installments will include "Esther: The Belle of Patience,"
"Abigail: The Belle of Bravery," "Ruth: The Belle of Loyalty" and "Deborah: The Belle of Leadership."
The hardcover book retails for $17.99.
Learn more at www.biblebelles.com.