Boko Haram continues onslaught in Nigeria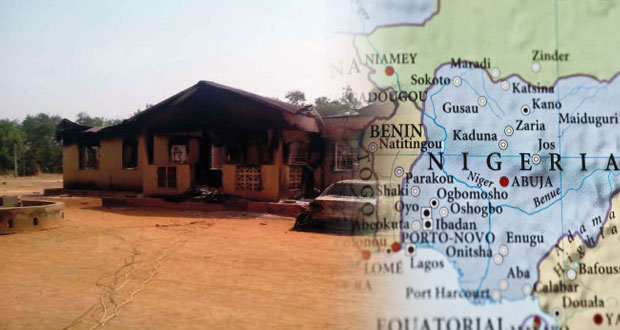 Islamic extremists Boko Haram destroyed four churches and killed more than 30 Christians Sunday (June 29) near Chibok, the town where more than 200 mostly Christian school girls were kidnapped and remain missing, the Associated Press reported.
The Protestant Church of Christ in Nigeria, the Pentecostal Deeper Life Bible Church and the Church of the Brethren in Nigeria were three of those attacked, AP reported.
"They killed dozens of people and burned houses after attacking worshippers," the AP quoted survivor Mallam Yahi as recounting. At least 30 bodies were recovered but more bodies reportedly were being found.
Boko Haram has launched near daily attacks in and around Chibok since the April kidnapping of 273 schoolgirls, 219 of whom remain captured. Nigeria President Goodluck Jonathan reported a month ago that the government had located the girls, but that trying to capture them would endanger their lives.
Nigeria leaders are denying Boko Haram's widely reported June 21 abduction of 60 girls and women and 31 boys from the village of Kummabza, about 100 miles from the Borno state capital of Maiduguri. The New York Times and Associated Press were among news outlets reporting the latest kidnapping and said toddlers as young as 3 had been taken, based on accounts of vigilantes trying to protect citizens from Boko Haram.
Several prominent Nigerians questioned whether the June abductions had taken place, including first lady Patience Jonathan, who claimed the reports were fabricated to discredit her husband's administration, the AP reported.
Boko Haram has killed hundreds and destroyed nearly 40 churches since the April kidnapping, according to news reports. While official numbers are not available, estimates place the number of killings since April at nearly 1,000.