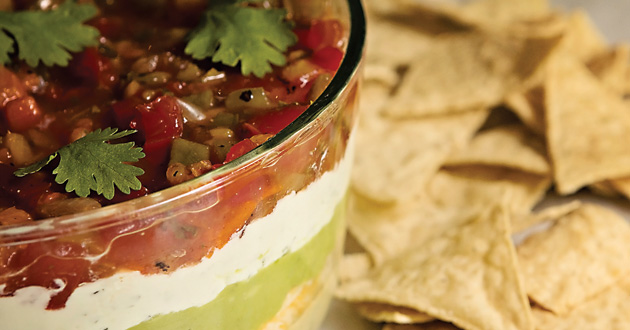 (Family Features) It just isn't game day without great food to help fill your belly and spirits as you cheer your favorite team to victory. While traditional tailgate fare has a rightful place in any pre-game celebration, adding interesting new tastes and textures to your typical spread only enhances the excitement.
Quick, flavor-rich appetizers are an easy way to amp up your tailgate experience. Add diversity to your menu with snacks that are as easy to prepare as they are likely to become new fan favorites.
You can save time while creating these delicious new dishes by relying on high-quality store-bought ingredients such as Sabra hummus and salsa. Flavorful hummus combines fresh chickpeas with the perfect blend of seasonings and ingredients to create a smooth and creamy spread every time, while each flavor in the Sabra salsa line features a unique blend of fresh veggies for a distinctive taste that is delicious on your favorite chips or in your favorite recipe.
Turn up the heat this tailgating season with this spicy Mexican-style hummus dip that layers fresh cilantro and avocados with sour cream, cheese, hummus and salsa, or go Mediterranean with a toasty crostini covered in feta cheese, hummus and olives.
For more game day appetizer recipes, visit www.sabra.com.
5-Layer Hummus Dip
Servings: 12
1     cup reduced fat sour cream
1     teaspoon fresh lime juice
2     tablespoons finely chopped cilantro
2     ripe avocados; pitted and peeled
10     ounce container Sabra Supremely Spicy Hummus
1     cup reduced-fat shredded cheddar cheese
1    14-ounce container Sabra Roasted Garlic Salsa
In small bowl, whisk together sour cream, lime juice and cilantro. Set aside.
Mash avocados in medium bowl, then whisk until smooth.
Spread hummus in even layer on bottom of small baking dish. Sprinkle cheese evenly over hummus. Dollop avocado, sour cream mixture and salsa over cheese in layers, spreading each layer with spatula before adding next ingredient.
Cover and chill for at least 30 minutes. Serve with crispy tortilla or pita chips.
Hummus Crostini Appetizer
Recipe provided by www.supergluemom.com
Servings: 6-8
1     French baguette
Extra virgin olive oil
Sea salt and black pepper
1-2     7-ounce tubs Sabra Classic Hummus
3/4     cup Feta cheese
1     cup chopped or sliced olives (Kalamata and/or green olives)
Preheat your oven to 350°F.
Slice baguette on slight diagonal angle. Brush tops with olive oil and place on large baking pan (cookie sheet). Sprinkle each slice with a little coarse sea salt and freshly ground pepper.
Bake for 12-15 minutes, carefully watching crostinis around 12 minutes, as oven temperatures vary. Remove from oven when golden brown and let cool.
Spread hummus on each crostini, garnish with feta and olives, and drizzle with olive oil.