Music news | Rapping for a virtuous woman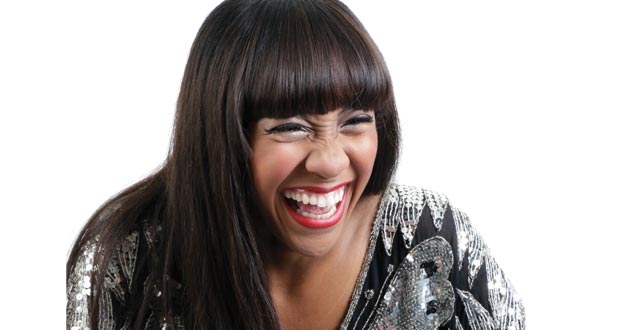 Dedicated Music Group has released the EP album "P31" by rapper Murk. The project is based on the themes found in Proverbs 21 and covers such topics as self-esteem, forgiveness, grace, inner and outer beauty, and finding one's worth in Jesus alone.
The P31 title track inspired the entire project and its bold lyrics refreshingly share the standards by which a virtuous woman of God should live.
"It teaches women to respect themselves while also teaching men to respect women and their values," a news release said. "It is the ultimate celebration of receiving salvation and a divine spiritual makeover from Christ." www.murkp31.com
Tree63 kickstarts new album
South African rock band Tree63, fresh off of a seven-year hiatus, has raised more than $20,000 through a Kickstarter campaign in advance of the band's seventh full-length album. The band plans to release Land sometime this summer. Fans who participated in the online fundraiser were given a free download of "The Storm," the group's first single
"Many of the new songs on Land are about being on a long and treacherous journey and finally seeing our rescue in the distance," said lead vocalist/guitarist John Ellis. "There is no more treacherous a journey than one at sea, and the ocean is often a really effective metaphor for our spiritual journeys. 'Land' is the single most hoped for event for a sailor on a stormy sea, and likewise on our journey with God we long for some sense of certainty that God is all we imagine and hope for. Of course, we never quite make it this side of eternity, but we can have courage in the fact that land is in sight!"
The group, which last worked together in 2009, headed back into the studio after a series of reunion events last year in their native country. In 2005 they won "Worship Song of the Year" award at the 36th GMA Dove Awards for their rendition of Matt Redman's song "Blessed Be Your Name." www.tree63.com
Online music university
Music industry veteran Michael Smith—whose client list includes Restless Heart, Jaci Velasquez, Salvador, Chonda Pierce, Yancy, Denver & the Mile High Orchestra, Go Fish and comedian Brad Stine, has launched his own online university.
The Michael Smith & Associates University is billed as a one-of-a-kind online training program for those seeking a full-time career in the music industry.
Smith designed the school for those seeking a career as an artist manager, as well as for artists and musicians who want a better understanding of the industry and proven tools to move themselves forward. His first 10-week course launched in early April. www.michaelsmithandassociates.com
Cash releases duet album
Gospel music legend Joanne Cash, sister of country music icon Johnny Cash, released her 30th album, Breaking Down the Barriers, on April 1.
The project features Cash in 14 Gospel-driven duets, including songs
Rosanne Cash, Tommy Cash, Larry Gatlin, T. Graham Brown, The Fox Brothers, Razzy Bailey, George Hamilton IV and Riders in the Sky's Ranger Doug and Christian rockers Kevin Max (dcTalk, Audio Adrenaline), Dan Haseltine (Jars of Clay), Rick Florian (Whiteheart) and John Schlitt (Petra).
A featured song is the Tommy Cash duet, "My Lord Has Gone," which their famous brother Johnny Cash wrote before his death.
"These sessions, often done in Joanne's home, pair Joanne with artists from all walks of life and genres," says producer Chad Randall Crow. "Each of these songs was hand-picked for this inspirational work. Like her brother's American Recordings sessions, these performances will stand the test of time."
The album is produced on the indie label Proverbial Excellence and is distributed by Elevate Entertainment and Syntax Distribution. www.joannecash.com