Music notes | Baloche updates hymns for 'Christmas Worship Vol. 2'
Paul Baloche, whose songwriting has included worship standards such as "Hosanna," "Our God Saves," "Your Name" and "A New Hallelujah," has put his skills to work in creating Christmas Worship Vol. 2. The album released on Oct. 2.
Produced through Integrity Music, the album marries Christmas classics with vertical worship lyrics designed to express God's glory. Collaborators include All Sons & Daughters, Kathryn Scott, Lenny LeBlanc, Onajé Jefferson and Graham Kendrick.
Baloche's vision for the project was to aim higher than nostalgia; higher than recreating the sounds of the season.
"There is so much content and beauty and theology in a song like 'Hark the Herald Angels Sing' and 'What Child Is This?,' but most of these traditional carols are not vertical in nature; not speaking to the Lord," Baloche said. www.leadworship.com
Newboys release theme song for God's Not Dead sequel
Picking up where they left off, the Newsboys new single "Guilty" will serve as the theme song for the upcoming Pure Flix motion picture, "God's Not Dead 2."
"As a band, our primary goal is to communicate a powerful message through music," frontman Michael Tait said. "With 'Guilty,' we wanted to deliver an anthem that carries an important message for today. 'Guilty' is a song for all Christians, as we seek to honor God each day in every way, no matter the cost. We pray it will help encourage and empower Believers—in our country and around the world—to live boldly for Him."
The single, written by Juan Otero and Pete Stewart and produced by Grammy Award-winning Seth Mosley, debuted in late September. It is the lead single on their 2016 FairTrade Services debut project
The movie sequel is scheduled for release the first part of April and stars Melissa Joan Hart, Jesse Metcalfe, David A.R. White, Sadie Robertson, Robin Givens and Fred Thompson. The Newsboys will also make a special appearance in the film.
The band's original "God's Not Dead," Newsboys' chart-topping, Platinum-certified single, inspired Pure Flix's 2014 hit film of the same name.
The band, now touring with the "We Believe…God's Not Dead" 2015 Fall Tour, was set to honor flooding victims during its Oct. 23 concert at the South Carolina State Fair in Columbia. In addition to providing a sorely needed distraction from the destruction, the band was expected to make a financial donation to the Harvest Hope Food Bank, which has served hundreds of thousands of meals to local residents since flooding began. www.newsboys.com
Sanchez shows diversity in 'Grand Symphony'
Ricardo Sanchez, a Grammy-nominated, Dove Award-winning worship leader at John Hagee's Cornerstone Church in San Antonio, has released his latest album Grand Symphony.
His debut project with Difference Media, the album was co-produced with legendary worship leader Israel Houghton along with Mark Townsend. The producers describe the 12-song album as Sanchez's most pop-oriented release to date.
Showcasing Sanchez's international influences, Grand Symphony includes the electronically-pulsing "Halle, Halle," penned by Sanchez and Houghton; "Take Over," an acoustic guitar-driven message of surrender and gratitude; the bilingual declaration of praise, "Por Cristo"; and "Love the Name," featuring acclaimed singer/songwriter Brian Courtney Wilson.
"When people listen to this project, I want them to know they have a place in the Body of Christ," Sanchez said. "They don't have to be a Bible scholar or theologian or someone on television to be of value or importance. Life is a symphony—everyone has a story to tell and a part to play. There's reason and purpose in it all."
Over the years, Sanchez has helped to pen "Power of the Cross," "I Call Your Name," "Great God," and the Dove Award-winning "The Power of One." www.ricardomusic.com
Nicol Sponberg adds contemporary touch to timeless hymns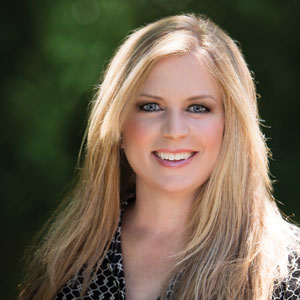 Former missionary kid and founding member of the Dove Award-winning Selah where she performed with her brother Todd Smith, Nicol Sponberg has released a solo album of popular hymns.
Awake My Soul includes such classics as "Sweet Hour of Prayer," In the Garden," "Holy, Holy, Holy," and "He Leadeth Me."
In her distinctive, husky voice, Sponberg brings each song to life with the prayer that its words will speak to listeners as they do to her.
Sponberg and her husband experienced the loss of a 10-week-old child from SIDS. That loss came just one month after the death of her infant niece, the daughter of her brother Todd and his wife.
But with each heartache, Sponberg chooses to see the good. "It makes us treasure our children more," she says. "We had three miscarriages after losing Luke, and you realize it's just such a gift to bring a child into the world. I don't know if I would appreciate my children as much if it hadn't been for all the loss. There are things that just don't matter anymore. Suffering just changes you. It humbles you whether you want it to or not."