Music Notes | Needing Jesus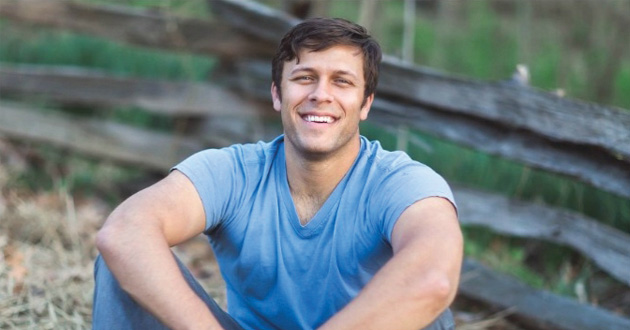 Worship artist Mike Lee, who debuted his freshman album Awakening Hearts last year, has wasted no time releasing his next project, All I Need.
The newest album is produced by Cody Norris and Scott Cash, along with Ed Cash, who has also collaborated with Chris Tomlin, David Crowder and Kari Jobe.
Unlike the first album, the new EP is more stripped-down, offering a glimpse into his artistic, personal and spiritual growth.
Writing for the title track came during a particularly vulnerable time for the mixed martial arts instructor. In addition to the demands of touring, Lee was faced with his dad's cancer diagnosis and his wife pregnancy.
"So often I'm looking at the Word and writing with an audience or a congregation in mind, but this was one of those times when I wrote without thinking about what anyone else would hear," Lee said. "I had so much going on that the only way I could think to communicate was to sing to the Lord. As a thread through the whole of this season, it is fitting that God,as all we need. would be the central theme of this collection." www.mikeleemusic.com.
19th century hymn gets Redman update
Singer-songwriter Matt Redman updates a classic favorite, "It Is Well With My Soul," on his new full-length album Unbroken Praise, which released June 16.
The album was recorded live at the world-renown edAbbey Road Studios. In his rendition of the hymn, written by American lawyer Horatio Spafford after a 1873 steamship mishap in the Atlantic killed his four young daughters, Redman adds a few verses and lyrics to the well-known chorus.
"I often think about how a song can travel so far around the world, but also into the deepest places of someone's heart, giving them something they can grab onto even in the craziest moments," Redman said of the album.
The album is the 12th for Redman, a prolific songwriter who has also contributed to a variety of Passion event albums. Among his best-selling songs are "Blessed Be Your Name," "Heart of Worship" and "10,000 Reasons." www.mattredman.com
New project for Blessid Union
Blessid Union of Souls, an alternative rock band that made a name for itself in the 1990s, has released Live at Never on Sunday a project captured on both CD and DVD. The album includes the band's mega hits "I Believe" and "Hey Leonard (She Likes Me For Me)," as well as fan favorites "Let Me Be the One," "Oh Virginia" and "Lucky to Be Here."
Although their early work focused primarily on a secular sound, the songs have gradually showcased more and more Christian underpinnings, influenced by the faith of lead vocalist Eliot Sloan.
Over the years, the group's songs have been featured in several movies such as "Pokemon: The First Movie;" "Contact," featuring Jodie Foster; and "Ace Ventura: Pet Detective II." They have also appeared on several TV shows including Late Night with Conan O'Brien, Live with Regis, CBS This Morning, Weekend Today, and Cold Case. www.blessidunionofsouls.net
For His glory
Released in advance of Independence Day, Shadowlands Music recording artist David Britton is celebrating his newest EP, American Glory, a four-song album that includes his own version of Lee Greenwood's classic, "God Bless the USA." American Glory also features "America the Beautiful," an original tribute to the military called "The Warrior," an orchestrated version of the "The Star Spangled Banner" and a bonus track of the baritone's a capella version of the National Anthem.
Classically trained, Britton studied at Westmont College in Santa Barbara.
"Above all else it is my desire that those who listen may see past me to the One who created all things," the artist said.