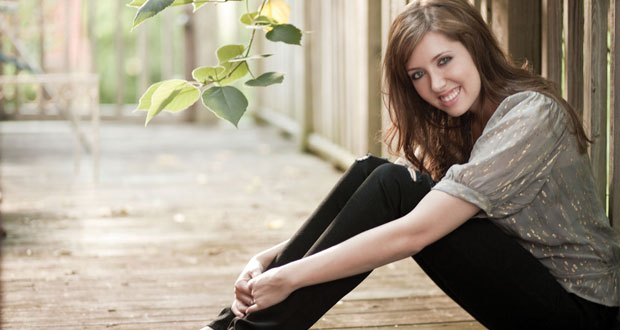 A collection of the latest Christian music news, music videos, new releases, band profiles from Refreshed.
Francesca Battistelli, who brought home Dove Awards for  "Artist of the Year" and "Female Vocalist of the Year" in 2013, is starting this year out on another high, performing on the historic Grand Ole Opry stage for the first time. During her milestone Jan. 4 performance, Battistelli sang Grammy-nominated song "Free To Be Me" and her hit song "This Is the Stuff." The vocalist is scheduled to release her third studio album, If We're Honest, on April 22. The album features her latest single, "Write Your Story." which was the most added song at Christian radio on Jan 6. On Feb. 7, she was set to join Sanctus Real for the "Hands of God Tour" followed by "The Bible: Son of God Tour 2014" in March and April. The Bible tour, also featuring Sidewalk Prophets, Natalie Grant, Chris August, Meredith Andrews and Jason Gray, is stopping at Saddleback Church in Lake Forest, Calif. on March 20.
Local music legends Switchfoot had to postpone their hometown record release concert celebrating "Fading West," their surf-themed album and movie after lead singer Jon Foreman suffered a face injury—while surfing.
"You travel all around the world making a movie and record built around surfing, and really push yourself to ride some really challenging waves," Foreman said. "So it's more than a bit ironic to get injured in your own backyard!"
The concert was scheduled for Jan. 14 at The Casbah, but was rescheduled to Feb. 3 because a cut along Foreman's nose and mouth prevented him from singing for a few days. Although the concert was canceled, his bandmates—brother Tim, Chad Butler, Drew Shirley and Jerome Fontamillas—continued with the meet and greet and signed copies of the album.
"We never want to miss a party, especially not our own," said Tim Foreman, the Grammy-award winning rock band's bass guitarist and back-up vocalist.
His older brother was surfing in Encinitas two days before the concert when he sustained the cut. No one elaborated on how the accident occurred, but Jon is expected to make a full recovery.
"(I'm) thankful that I'm okay—it could have been much worse," the lead vocalist said.
While he spends a few days recuperating, Foreman can bask in the knowledge that the band's single, "Fading West," was holding the No. 1 slot on iTunes the week of the album's release. www.switchfoot.com.
Christian comedian Bob Smiley, who once served as merchandise manager for touring bands Third Day, Newsboys, Mercy Me, Toby Mac and Audio Adrenaline, has just released a new DVD titled "Mullets On Fire."  Produced by Crown Entertainment, the video was filmed last August before a live audience at Bayside Church in Roseville, Calif., and features 70 minutes of brand-new material, with three bonus features including a Q&A session with the crowd after the show. Smiley, with his distinctive high-pitched voice, energetic delivery and crazy stories, will be in Southern California March 27 to 29 for a three-day Thrive convention in Indian Wells and at the California Homeschool Convention in Ontario on June 13. www.bobsmiley.com.
Fortune & FIYA, featuring award-winning songwriter, producer and nationally syndicated radio host James Fortune, will release their first-ever live album Live Through It, on Feb. 25. The new album, the group's fourth, features 20 tracks on a two-disc set, with guest appearances from Tasha Cobbs, Zacardi Cortez, Israel Houghton, Isaac Carree, Alexis Spight, and Da' T.R.U.T.H.  The album was recorded during a live performance before 5,000 people in Atlanta in September. The project includes the Top 10 Billboard Gospel hit and title song "Live Through It," which has garnered praise for its rousing declaration of triumph over obstacles through faith. www.jamesfortunemusic.com.
Kutless, whose album sales are approaching 1.7 million, are hoping to top the milestone this year with the Feb. 11 release of their latest project, Glory. The album features "You Alone," which is currently charting at AC Indicator and Hot AC/CHR. The Oregon band, born out of an impromptu worship session in their college dorm, has been together for more than a decade and was ultimately signed to a label after a chance meeting at a mall-based skate shop. The band's tour will bring them to Southern California on June 20 at Citizens Business Bank Arena in Ontario. www.kutless.com.