Pastor prayer gatherings focus on reconciliation, revival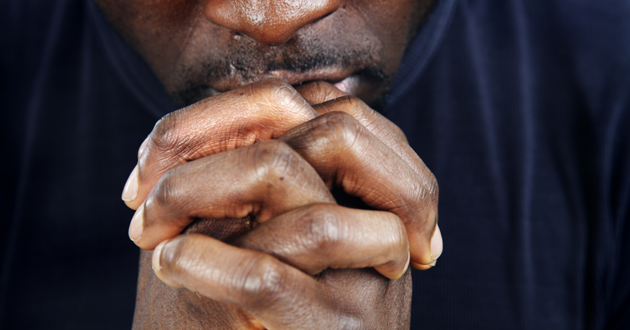 When Terry Wayne Brooks first came to San Diego from the Midwest where both he and his father were preachers, he was taken aback by how isolated the region's churches seemed.
"I felt a disconnect, culturally," he said, adding that the churches in the nation's mid-section were more unified and had a history of working well together.
"There was no discord or ill feelings here," said Brooks, senior pastor of Bayview Baptist Church. "I just don't think anyone saw the need."
He wasn't alone. Pastors Miles McPherson of Rock Church, A.B. Vines of New Seasons Church, and others felt the same and, after they came together for a lunch earlier this year, they decided to call pastors together for a prayer meeting.
The July gathering at Bayview was just worship and prayer, and a lot of connecting with new faces as the hosts asked the 200 or so pastors and ministry leaders to sit with people they didn't know.
"As pastors we have to come together so churches can see we are one body, united together," Brooks said. "When your body is working together you feel better and that is how it should be with the body of Christ."
A second meeting has now been scheduled for 10 a.m. to noon Oct. 16 at Rock Church's El Cajon campus.
McPherson said the idea for the meetings is to help usher in a season of racial reconciliation and revival.
"This can only happen if pastors know each other and prayer together: therefore our goal was to create an opportunity to do just that," McPherson said. "Pastors realize that this nation is in need of racial reconciliation and spiritual revival. However, before we can call on our congregations to walk in racial unity and effectively pray for revival, we need to do it ourselves.
"God is simply telling me to gather pastors together in order to be reconciled to one another and He will take care of the rest."
Thomas Bush, a local leader in prayer ministry, said he believes the latest prayer and revival effort has ties to ongoing prayer and ministry efforts in the county.
"There is a good number of pastors meeting to pray on a monthly basis," Bush said. "The groups are relatively small and attendance is irregular. The July prayer meeting was a wonderful, open expression of leaders praying that drew pastors and ministry leaders together in a new, unified and revival-focused manner."
Although there have been smaller pockets for prayer and networking in San Diego, McPherson said there seems to be an increased urgency in the hearts and minds of Christians across the region.
"I do believe that people are sensing the need to be right with God and I think it is the Holy Spirit revealing to people the potential consequences of the deteriorating moral standard of our nation," the Point Loma pastor said.
Brooks said the timing of the July meeting came right after the U.S. Supreme Court ruled that same-sex marriage was constitutional. The decision, he said, created some unsettledness among many of the pastors.
"My hope for the future is that we, as brothers, will just come together more than when we feel there is a pressing need," Brooks said.
Bush said he believes the pastor's gatherings have the potential of sparking a "potentially large fire of unified prayer, ministry and revival.
"A fire could be kindled from the sparks," he said. "What happens depends on the leaders continuing to stoke the fire and … God's response."
Doing better
Beyond reconciliation and revival, Brooks said his dream is that churches would come together in more practical ways, adding that area congregations are making good strides in the community but, with a united front, the rewards could be multiplied exponentially.
"If we could just find a way to change the culture and not stand in our own corner of the world, we could do a whole lot better," he said. "Our 'good' could become better."
To do so, he added, requires personal soul-changing revival among believers, not the soul-saving meetings we've come to know as "revivals."
"You can only revive what has life, and is now losing life," he said.
If that's done, he vows that the region will "wake a sleeping giant so that the church will become the church once again.
"It's not the world being the world, it is the church not acting like the church. We need to take our right place inside the culture and history."
He likened it to the success of basketball legend Michael Jordan.
"As great as he was he never would have won a championship without a team," Brooks said.
"We need to put down our titles and put down our degrees and get back to the main thing, and that is when people see us working they need to see God working. When they hear us they need to hear from God. When they see us engaging, they need to see God embracing."