Urban harvest plentiful in San Diego County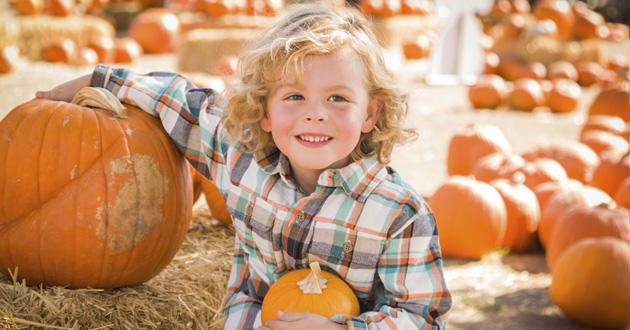 With children back in school, the football season under way, deciduous leaves starting to turn, and the cool images of tan sand and blue waters giving way to hues of orange, yellow and brown, its evident that Halloween is soon approaching.
Dozens of area churches are hosting alternative events to provide local communities with safe alternatives to haunted celebrations and sometimes-risky door-to-door trick or treating.
Here's a sample of what's going on around the county.
Festivals
Mission Valley Christian Fellowship — Noon to 4 p.m. Oct. 31. The Harvest Festival will include candy prizes, games, inflatables for the children, entertainment, food, drinks and entertainment. The church is located at 6536 Estrella Ave. San Diego. www.mvcf.com
Pathways Community Church — 5 to 8 p.m. Oct. 31. The Light the Night Festival includes trunk or treating, rides, inflatables and games. The church is located at 9626 Carlton Hills Blvd., Santee. www.pathways.cc
Newbreak Church, Mira Mesa — 4 to 8:30 p.m. Oct. 30 at Hage Elementary School. The church is partnering with Hage to present its Fall Festival. The event will include games and a DJ. The school is located at 9750 Galvin Ave., San Diego. www.newbreak.org/events/2015/10/
LifeBridge Church — 6 to 8 p.m. Oct. 31. Its Harvest Festival features more than 25 games, two jumpers and free food. The church is located at 7645 West Bernardo Drive, San Diego. www.lifebridgesd.org
Mission Church of the Nazarene — 6 to 8 p.m. Oct. 31. The Fall Festival includes a trunk-or-treat, petting zoo, inflatables, food, pony rides, balloon artist, photo booth and giveaways. The church is located at 4750 Mission Gorge Place, San Diego. www.missionnaz.org/#!events/c17et
Calvary Chapel La Costa Hills — 4:30 to 7:30 p.m. Oct. 31. The Harvest Celebration offers numerous games, a jump house, food, a cake walk, music, raffle prizes and, of course, candy. The church is located at 1739 Melrose Drive, Suite 102, San Marcos. www.calvarychapellacostahills.com
Trunk-or-treats
Newbreak Church, Pacific Beach — 2:30 to 8 p.m. Oct. 30 at Crown Point Elementary School. The 6th annual child-friendly event is part of a partnership with Crown Point Jr. Newbreak is sponsoring the carnival games and a movie in the auditorium. Other activities include a Haunted Library and a costume contest sponsored by the academy. The school is located at 4033 Ingraham St., San Diego. www.newbreak.org/events/2015/10/
Newbreak Church, Tierrasanta — 5 to 8 p.m. Oct. 30 at the church. Each host car will also provide a brief, interactive activity for the children. The event will also feature inflatables and free food. The church is located at 10791 Tierrasanta Blvd., San Diego. www.newbreak.org/events/2015/10/
Fletcher Hills Presbyterian Church — 5:30 to 8 p.m. Oct. 31 at the church. In addition to candy-filled trunks, the event offers various games, prizes and food. The church is located at 455 Church Way, El Cajon. www.fhpc.org
Redemption Church — 6 to 9 p.m. Oct. 31 at E.B. Scripps Elementary School. The annual event includes games, decorated cars, jump houses, food trucks and live music. The school is located at 11778 Cypress Canyon Road, San Diego. www.redemptionsd.com
Bonita Valley Community Church — 5:30 to 8:30 p.m. Oct. 31. In addition to the trunk candy distribution, the event will include food trucks, inflatable jump houses, a rock climbing wall and mechanical bull. The church is located at 4744 Bonita Road Bonita. www.bonitavalley.com