Music news | Zschech to release post-cancer album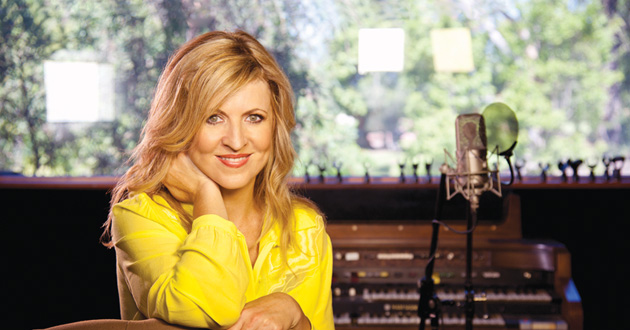 Darlene Zschech, who announced late last year she was free of breast cancer after nearly a year of treatment, is releasing a new project through Integrity Music and Provident Distribution.
"After 11 long and grueling months, I am finally starting to feel like my body belongs to me again, like my heart has capacity in it again for the new, and to be honest, spiritually I feel like a different person," Breathcast reported Zschech saying in a blog post.
The 14-song In Jesus' Name: A Legacy of Worship and Faith includes "My Highest Hope," a declaration that, despite what our circumstances are, we have hope and victory in Jesus' name. It releases Feb. 10.
Zschech and her husband, Mark, are senior pastors of Hope Unlimited Church on the Central Coast of New South Wales, Australia.
While the worship leader at Hillsong Church, Zschech wrote for, performed on and helped produce 16 Gold and Platinum-selling live albums when she was with Hillsong,
The new album is billed as a celebration of her ministry and features her well-known anthems "Shout to the Lord," "Worthy is the Lamb," "The Potter's Hand" and "In Jesus' Name."
The powerhouse "Shout to the Lord" is sung by an estimated 30 million churchgoers every week and has been covered by at least 20 other artists.
Maranatha! releases newest Top 25 project
Last year's most influential worship songs have been compiled into a single two-disc set for Maranatha! Music's annual best-selling Top 25 series. The Top 25 Praise Songs 2015 Edition was recorded by Day One Worship from First Baptist Dallas, Christ for the Nations Music, World Outreach Church, and CH Worship from Chilhowee Hills Church in Knoxville, Tennessee.
"Our prayer is this project will help equip worship leaders, music ministers and worship teams to lead their church community in worship," said Maranatha! Music President Randy Alward.
Featured songs on this latest release include "One Thing Remains (Your Love Never Fails)," "Always," "Oceans (Where Feet May Fail)," "This is Amazing Grace," "Beautiful Things," "Forever Reign," "Cornerstone," "Lord I Need You" and "Whom Shall I Fear (God of Angel Armies)."
Since its inception, the Top 25 series has sold nearly two million copies. Also known for its Invitation Series, Praise Series, Praise Band Series, Maranatha! Music has sold more than 30 million records, including the Top 25 Series.
Reaching tiny tots
Yancy Ministries releases its fourth children's album and companion DVD through the Little Praise Party: Taste and See series, which was set to hit the streets Feb. 10. The package has 15 easy-to-sing songs, with two bonus tracks exclusively available at iTunes.
Yancy launched the project as a way to engage young children in a family setting. In addition to CDs, each project in the series has a companion DVD of exciting animation with on-screen lyrics to help visualize the words and stories portrayed within the songs.
"Yancy Ministries exists to make Jesus loud, whether that's through songs, videos, devotionals, training or family concerts," Yancy said. "A love and passion for Jesus is at the core of everything we do. We want to encourage whole families to love God with all their heart, spending time singing God's praises, and celebrating all that He has done."
Elevated worship
Bethel Music's We Will Not Be Shaken CD/DVD was set to release Jan. 27 through Provident Music Distribution. The live album was recorded during an evening of worship on a mountaintop overlooking Shasta Lake north of Redding, where Bethel is based. Featured artists include Brian Johnson, Jenn Johnson, Hunter Thompson, Amanda Cook, Matt Stinton, Kalley Heiligenthal, Hannah McClure, Paul McClure, Jonathan David Helser and Melissa Helser.
Praising pastors
Also set for release on Jan. 27 was Rendezvous Music's Divine Voices: Pastors of Praise, a 12-track collection featuring Gospel hits by some of the country's leading pastors. The line-up for the collection includes Donnie McClurkin, Bishop Paul Morton, Pastor Shirley Caesar, Israel Houghton, Hezekiah Walker, Ricky Dillard, Norman Hutchins, Earnest Pugh, Darrell Hines, William Murphy, Jonathan Butler and Pastor Rudy.
Freshmen journey
Florida-based worship band House of Peace digitally released its debut album Into the Great Unknown on Jan. 13. The 11-song project celebrates the band's credo of diversity through unity by incorporating a broad range of contemporary musical styles paired with ancient, time-honored theological themes.
"It's about the journey we all go through with God, a journey of moving from faith to faith where you have to deal with a lot of unknowns. Sometimes, you just have to learn to let go," said frontman David Liscum, who had a hand in writing most of the songs.