Car crash kills Carlsbad missionary in Africa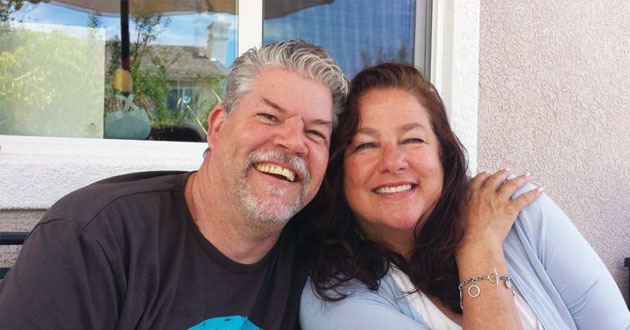 Daybreak Church in Carlsbad has launched an online crowdfunding account for the widow of one of their missionaries, who was killed in car crash in early December while ministering in South Africa.
Reg Cowie, who was serving in South Africa with his wife Nancy, was traveling on a two-lane road while on his way to minister to prisoners at the time of the crash. He was 56.
The Cowies, who were married in 1998 after meeting at a university in Tucson, Arizona, were longtime members of Daybreak. They joined the church after relocating to Carlsbad after their wedding. Nancy served on the pastoral staff at Daybreak for seven years. They also helped to build the congregation's first building.
In a letter to the congregation Nancy Cowie said she and her husband's family were overwhelmed by the support they were receiving.
"I don't know what God has in store for my future but I know He holds me and guides me," she wrote. "For now I will remain in (South Africa) as these were my last marching orders from my Father and I still believe I have work to do here. I have lost my husband, but not my faith nor desire to serve my Lord. No big decisions for now—where God leads from here I will follow, missing my Reg every step of the way."
Reg Cowie had deep roots in South Africa. His great-great grandfather was Carl Preller, the first mayor of Pretoria. Cowie's parents also served in South Africa. Following in their footsteps, the couple had been serving in South Africa for 10 years after leaving their jobs when they were each 47.
According to Nancy, her husband often said "I was born in America, but I choose to be South African."
More than 400 people turned out for his three-hour memorial service in South Africa.
The Cowies worked with numerous ministries in South Africa, including Monte Cristo Ministries, the Andrew Murray Center and most recently Hope Prison Ministry in Wellington. Their first assignment was as the wait staff at a ministry coffee shop and working with children in an after-school program.
But Cowie loved discipling men and his outlet for that was prison ministry, supporting the work of Restorative Justice, which challenges inmates to take responsibility for their actions, and Staying Well, which serves the needs of correctional officers.
"Reg was at the height of his life calling and in the country he loved, with the woman he loved," read an obituary prepared by his family. "He will be remembered as a man with a bright smile and a twinkle in his eyes…a man who stopped and prayed immediately for anyone who had a problem or concern. He went out of his way to care for the unlovable in prisons."
More information on the fundraiser can be found at www.youcaring.com or by sending an email to Dr. Lauren Jefferis, the Daybreak liaison, at lauren_jefferis@yahoo.com.