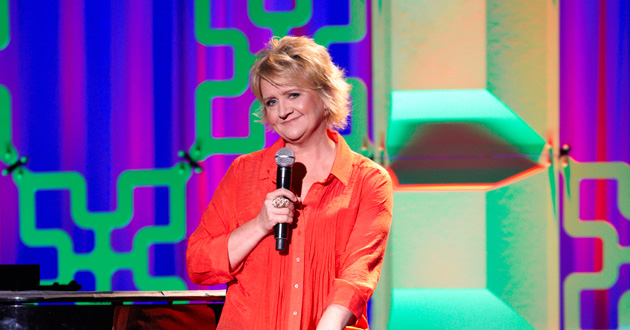 Some days, when the darkness tries to usurp the light, comedian Chonda Pierce remembers the words of her psychologist brother, Mike Courtney.
"You can't afford to go there."
In fact, the siblings—raised in a dysfunctional home where their pastor father was a manic depressive who at times became abusive—rely on their faith and each other to get past their past.
"You kind of become an armchair shrink for your family trying to figure out what the heck happened," she said of the trauma she felt as a teenager after the death of her two sisters.
Although her brother was 10 years older and married by the time she hit her mid-teens, they remained close.
"He is the hero of my faith," Chonda said of Courtney, whose own battles with addiction derailed his pastoral ministry.
"He was a prominent pastor in his denomination and blew his life wide open," she said.
After going through rehab and earning a doctorate, Courtney documented his journey in the book "Failure and How I Achieved It."
For her part, Pierce battled severe depression that resulted in two separate stays at residential treatment centers.
"That is our legacy," Pierce said. "It's one of survival and that life is not always easy or fair, but God is faithful and there when life is not so great. It doesn't mean that God is not good. It means life isn't always good."
After completing her last in-house treatment at a Christian facility in Scottsdale, Arizona, Pierce said she was blessed by the care she received there, but recognized that the steep price would be a barrier to most people.
"It was so wonderful and so needed but I didn't know hardly anybody who could afford something like this," she said of her two-week treatment.
It wasn't long after her stay that the siblings decided to start their own treatment facility, Branches Counseling Center, in hopes of widening access to those in need. The center operates in Murfreesboro, Tennessee, where Courtney is executive director and Pierce serves on the board.
"I think it's interesting because when I started on my road to recovery—and we're all in recovery—when I began recovering from the traumas of my life, God found me a job where I just told everybody, and I think somewhere along the line between the comedy and the testimony, the purging was lifesaving for me," she said.
Pierce's dream is that others may find their own purging mechanism.
"I tell people all the time, whatever is going on in your heart and your mind, get it out because your body will deal with it one way or the other," she said. "It will either show up in sickness or depression or addiction."
Not only has Pierce shared her experience through her own book "Laughing in the Dark: A Comedian's Journey through Depression," she frequently tackles the subject during her live shows.
"I say this almost every night in concert: Either I am crazy or God is who He says He is so I have to choose which one of those things I want to bank on," she said. "No one wants to say they are crazy so I would rather just say, 'OK, God is who He says He is. And that is what I'm going to choose to do. I don't always feel it."
Learning to control her emotions instead of letting her emotions control her has been a critical tool for her recovery, Pierce said.
"The gift of depression has been, for me, that I can serve Him and honor Him and glorify Him because of who He is, not because of how He makes me feel. What I've learned through depression is you cannot bank on your feelings because, one, there's menopause and the mood will change and two, there is depression. There's the ups and downs. There's too much caffeine."
 — by Lori Arnold