IMAX to show stunning Jerusalem film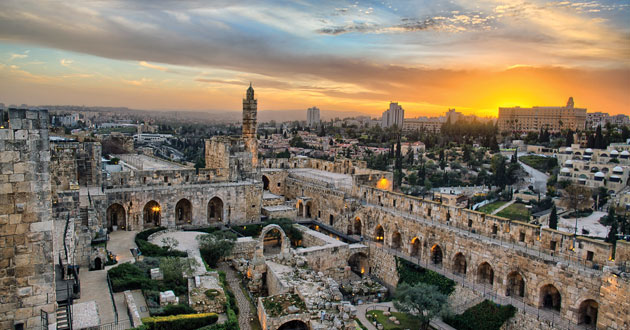 San Diegans will have an opportunity to tour Jerusalem and some of its holiest sites without having to leave the county, thanks to a new IMAX film set for release Nov. 20 at the Reuben H. Fleet Science Center.
"Jerusalem" showcases some of the city's most stunning features in 3D, thanks to rare access granted to the filmmakers. It is narrated by English actor Benedict Cumberbatch, and archeologist Dr. Jodi Magness, who travels underground to solve some of this city's greatest mysteries. Five years in the making, "Jerusalem" also highlights rare and breathtaking aerial footage of the Old City and the greater Holy Land to create a rare cinematic experience.
Presented by National Geographic Entertainment, the not-for-profit secular film highlights why the city is considered sacred ground to the Christian, Jewish and Muslim faiths through the eyes of three teen girls from each faith perspective. Each of the girls' families has long-standing ties to the region.
All charitable proceeds will go back to the Jerusalem Foundation and Hebrew University for projects benefitting the city's inhabitants.
Originally released in cultural institutions in select cities in September 2013, the movie has been touring numerous cities worldwide.
Admission ranges from $16.95 for children to $19.95 for adults and includes access to most of the exhibits. Seniors 65 and older receive a $2 discount. www.jerusalemthemovie.com