Skateboarding gang member's unlikely journey to megachurch pastor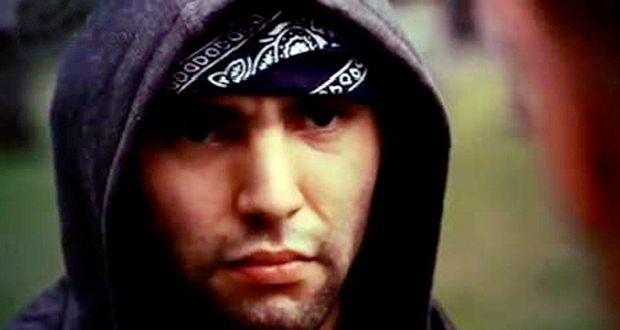 Pastor Sergio de la Mora had his hands full. His Cornerstone Church in southern California was thriving after converting a former theater into a 1,000-seat auditorium. Church staff was hosting a daily coffee cafe at the congregation's adjacent administrative offices and volunteers were operating his Turning Hearts community nonprofit in Chula Vista, Calif. He was writing books and had launched The Heart Revolution Conference, training leaders on how to reach the next generation.
But his father, Salvador, was not satisfied.
Sensing the church was neglecting non-English speakers, Salvador kept sowing money into a headset ministry for Spanish translation. As a second generation Latino, his son believed the English services best served the needs of his congregation.
"I used (the money) for other things," his son said. "I thought, 'I don't want to do the Spanish ministry, he's crazy.'"
In those days, the younger de la Mora was still bi-vocational, running a landscape design firm serving the local YMCA, Navy housing and several coastal communities.
"Most of the people I used were Hispanics," the pastor said. "I knew enough Spanish to get by, but not proper."
So he ignored the promptings of his father and applied the money to other pressing projects.
"One day the Holy Spirit told me, 'How is it that you can use Hispanics to grow your company and read blueprints and make you a lot of money but you won't teach them my Word?'
"I was done after that. I was like Jonah running from my own people."
So de la Mora did what a lot of successful pastors do: he delegated.
"I didn't obey God," he confessed. "I hired someone to preach in Spanish. God didn't tell me to hire someone to preach in Spanish. He told me to preach in Spanish.
"I had no intention of preaching in Spanish. I was raised in white America. I didn't even want to be in National City. I wanted my church to be in suburbia. But one day God told me 'You need to stop being the pastor you want to be and start being the pastor the community needs you to be."
Within six months the Spanish language pastor left the church, leaving behind 60 people needing spiritual guidance.
"I thought about shutting it down," de la Mora said. "I couldn't."
So after several false starts, de la Mora shook his pride, took to the stage and used broken Spanish as he shared God's Word.
"I just started butchering it," the father of six said. "It was a spiritual massacre."
Parishioners gently corrected the pastor's Spanish from the floor, and as they saw his heart, the crowds grew despite his flawed Spanish.
"It's still not that good," de la Mora said. "I don't care anymore because I'm going to reach them. I went for it. I would weep and cry during the week, I was so mad at myself. I felt like a flake because I started seeing people come. They were broken, hurt people, full of religion, no sense of God. So I just forced myself to improve."
Today, that 1 p.m. Sunday service draws 1,100 people, many of them from Mexico. Because of the success of the service, the church opened up a satellite campus in Tijuana last year, one of three new plants they launched simultaneously on Easter Sunday. The church also launched campuses in La Jolla and Escondido.
It's steady and heady growth for a congregation that started with seven people, holding its first worship service at Hilltop High School in 1998, with his wife Georgina leading praise and worship with backing tracks. The church still proudly displays a bright green plastic chair in its administrative center "to always remind us of our first beginnings." Even more spectacular is how de la Mora ended up pastoring at all.   Unlikely roots As a pre-teen de la Mora had a passion for skateboarding and was already a semi-pro, boasting two sponsors and winning championships up and down the state. He was one of the few Latino skaters on the circuit.
But in his Santa Barbara neighborhood, skateboarding was a luxury not afforded in a climate rife with local gangs, and de la Mora felt that pressure intensely as his own brothers recruited him for the gang they had founded.
"I know how real it is," de la Mora said. "I would go to school as a gang kid and I would take off my gang clothes and put on my skate board clothes after school. Because of the pressure, I gave up my career for the gang, but I had to because I was being jumped everyday."
While confined to home while recovering from a gang-inflicted stab wound to his back, de la Mora began listening to the local college radio station.
"I was fascinated how this DJ would just move from song to song," he said, adding that he began to spend his home-bound days acting like a DJ while playing with his brother's sound equipment. Eventually he answered a station ad to get his own radio license.
"They were so stunned that this 15-year-old little gangster kid showed up that they just took me in," he said. "I started a disc jockey company, and it grew so fast. I was putting in like 900 people at my dances at like $500 a head and I'm in high school. Do the math."   Flush with cash and fame By 17, he was working all of the local dances, offering DJ services for faculty parties at the University of California, Santa Barbara, promoting concerts and running a radio show. A Los Angeles promoter came calling, offering him a lucrative seven-year contract to mix music, but the Lord had other ideas, and one night de la Mora was haunted by a dream.
"I wasn't even a Christian," he said. "I was a good Catholic boy, did my first communion and had religion down because Catholicism wasn't filling the gap. I had religion, but I didn't have relationship. I knew about God, but I didn't know God.
"He showed me the fork in the road. It was like a wooded country sign and there were two dirt paths. I can still see it in my head. He told me if you sign that contract you will have all the worldly success, and the sign said 'worldly success,' but he said if you do, you will miss the point of your life and it said 'ministry.'
The dream left him conflicted about signing the contract, so he tried numbing himself.
"I partied like never before," he said. "I couldn't shake it. It was so real to me. (It was) like what is happening to me? So I just jumped into drugs and alcohol. I was trying to bury that voice. God was calling me."
On Aug. 4, 1987, as he was passing out fliers for a local fiesta, de la Mora bent down to pick up a flier on the ground. It was an invitation to Cornerstone Church of Santa Barbara, which was hosting a series of movies. The flier read, "Jesus Christ is coming back, are you ready?"
He folded the flier, put it in his pocket, snorted some more cocaine, prayed and then went to church.
"I'm not proud of that, but that's my story," he said. "I went because they were doing church in a location where I held dances. So for every pastor who thinks that because they are just using community centers that it does not connect, I connected because it was a community center."   A critical decision On the way there, he talked to God.
"I said, 'God if you can change life, I'll give it to you because I don't like my life.' I had everything that a 17 year old would want, more money than I knew what to do with, fame.
"That day I heard the gospel for the first time," he said. "That's why I always give public altar calls."
Later that night de la Mora showed up for his radio show all buzzed up, this time on Jesus instead of drugs. When the station manager realized that his young DJ had given his life over to Christ, he offered the teen more money and station promotion.
"He said, 'It's just a phase. You need to forget about all of that.' When he told me all of that I knew it was God giving me a choice because of the dream."
De la Mora sold his DJ company and began holding street outreaches by mixing sound and preaching the Word. He entered a four-year mentoring program through Cornerstone and was eventually commissioned to San Diego to start a church here.
"People were getting saved on the street," he said. "I just loved God, I loved souls and I didn't want anyone to go to hell because I knew I was going to hell. No one needed to convince me."   Church also gets a makeover In 2004 the church purchased a former theaters, a nine-plex located in a shopping center. Two years later they launched an ambitious remodel of the theater while church members worshiped under a tent in the parking lot that members alternatively dubbed the "Hershey's Kiss," "Igloo" and the "Circus Church."
The extensive project had a temporary setback, though, after the church released the original contractor.
"It was an $8 million project, but they just didn't give me the respect. They just kept putting me off. Until finally I walked into their office and I fired them. I told them I'm going to find someone who will respect me and not treat me like a poor ghetto Mexican church like you've treated us."
The contractor scoffed at de la Mora, suggesting he would never get the project completed. Undaunted, the pastor hired a another designer, which led to the church winning a prestigious design excellence award for a commercial facility. The new building opened in 2008, and de la Mora vowed that his congregation would never be marginalized again.
He said the church, its people, and the community they serve should not have to settle because the local mission field is riddled with crime and is among the poorest in the county. In 2009 Cornerstone of San Diego was named the third fastest growing church in America. Two years later, Baker Books offered de la Mora a book contract, and the former skater was offered a position to serve on the board of Joel Osteen's church network.
"We went from a church of obscurity to a church of national notoriety, and today we are the largest Latino-led church in the history of San Diego," he said, adding that about 6,000 attend the National City services each weekend, up about 1,200 this year. Several weeks ago, nearly 200 people accepted Christ during the National City services.
"Because of what God has done, we are able to open up other campuses now just because we started reaching our saturation point. We can't do anymore because the building just doesn't allow you. Still, that isn't bad for a church in the hood trying to do good."   Striving for excellence His push for excellence has extended to the Tijuana church, which just completed a fundraising drive to replace rented metal chairs with seats that are more comfortable. The next goal is to add air conditioning and improve the children's ministry.
"We're showing them what life can be like," the pastor said. "We're showing them what ministry can be like. Instead of trying to fit into their mold, we are breaking their mold to see this is what life can be like. This is the God that we serve.
"It's a standard of excellence that glorifies God and inspires others. Ultimately it's about populating heaven and plundering hell."
— by Lori Arnold